The new standard for long-haul productivity
Aerodynamics. Efficiency. Performance.
The Volvo VNL is built for the needs of today's—and tomorrow's—long-haul trucking operations. Combined with setting the standard for aerodynamic performance and our next generation Volvo D13TC engine, the Volvo VNL is designed to help customers save fuel on virtually any load and route for highway applications.
Effortlessly splits the wind.
The latest VNL update features our most aerodynamic and fuel-efficient package. In fact, with our XCEED package, the VNL offers up to a 16%* improvement in fuel efficiency compared to the baseline package.
Up above, the roof air deflector complements the cab fairings, keeping the airflow attached and smoothing out costly turbulence between the cab and trailer. Down below, we've added to our aerodynamic offerings with the new FlowBelow Tractor AeroKit™. The package includes a system of wheel covers and fairings designed for improved aerodynamics and fuel efficiency.
*Fuel efficiency results may vary based on model, options content, and more.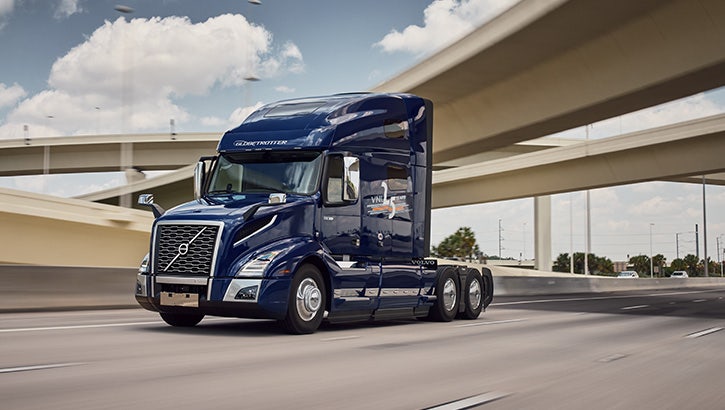 Sleek design. Solid savings.
Out in front, the VNL features a hood, bumper and low airflow deflector, which work together to quickly manage airflow and efficiently channel it rearward.
Down where the rubber meets the road, redesigned chassis fairings optimize airflow past the drive wheels and tractor-trailer gap.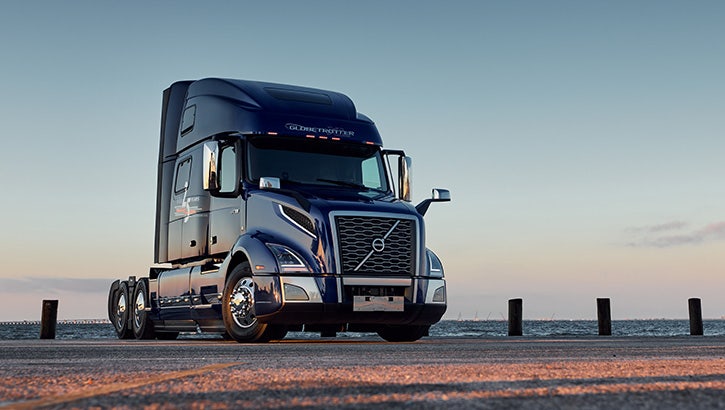 State-of-the-art LED headlights.
To improve visibility and reduce maintenance, Volvo employs LED bulbs for all exterior lighting. All models feature LED high/low beam headlights, as well as LED turn, marker, and parking lamps.
The premium headlamp also features a "signature" LED daytime running light.