Vehicle Transport
Maximize every load
The VAH series employs a unique configuration that reduces overall height, allowing you to carry up to 11 vehicles per run. Deep-drop front axles, low-height Volvo Air Ride rear suspensions, and reduced-height cab options all allow for a lower the roofline, offering the flexibility to position a car, pickup, or minivan over the cab. Two lowered roof heights are available, partial (102.5 inches) and full (97.5 inches).
Recommended Models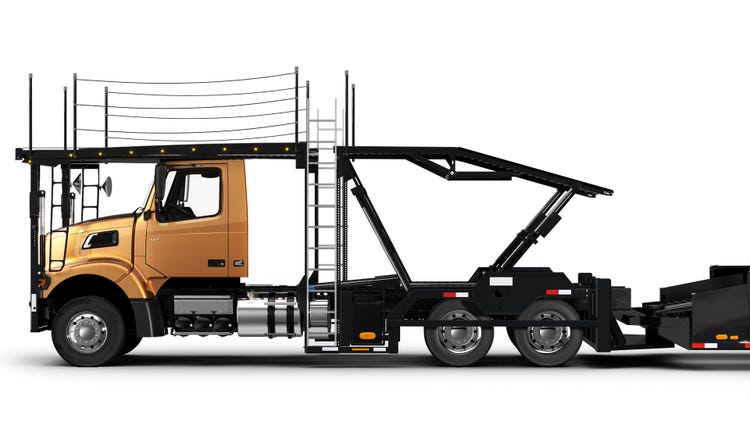 The VAH 300 daycab is the answer for auto hauling routes that are short on miles, but long on volume. The short BBC daycab configuration will make your drivers happy with a tighter turning radius, and keep your bottom-line healthy by carrying up to 11 vehicles per load.
The VAH 400 flatroof sleeper maintains maneuverability, but adds a 42-inch sleeper for a comfortable rest when you're on the road overnight. If your auto transport business stretches from multi-stop local delivery routes to full loads hauled region-wide, the VAH 400 is an ideal solution.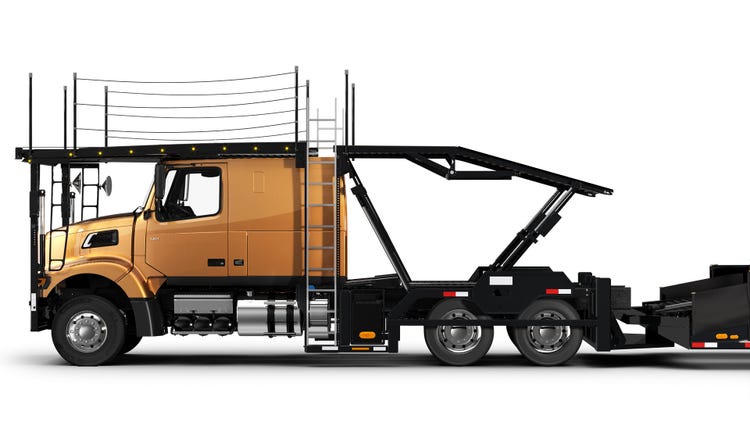 The VAH flatroof sleeper makes life more comfortable, productive, and safe with a 61-inch sleeper that delivers plenty of space for rest, meals and paperwork. When long haul distances and short deadlines require spending several nights on the road, the VAH 600 answers the call for a premium sleeper cab.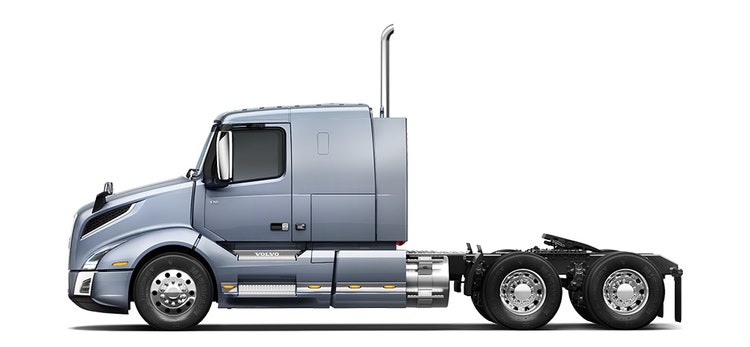 OUR VNL 400 is a versatile and affordable flat-roof sleeper tractor, the VNL 400 is especially well-suited for the unique demands of long-distance bulk haul and specialty applications.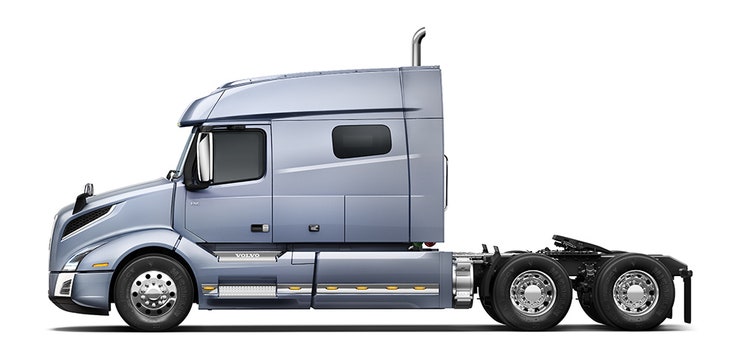 OUR VNL 740 is all about efficiency – designed to make the most out of every drop of fuel. Long hauls are no problem and it's particularly well suited for weight-conscious specialty applications.
OUR VNL 760 is our best-selling truck. Inside the 70" long, 96" wide sleepers, drivers will find plenty of space to handle day-to-day demands, whether it's catching up on paperwork, taking a meal break, or getting the rest they need for extended days on the road.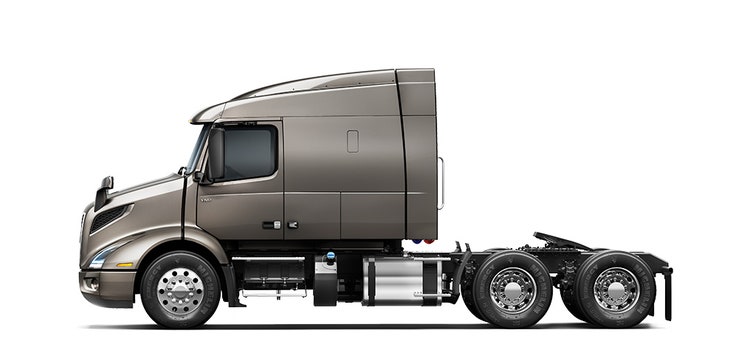 When home-time stops are fewer and farther between on your regional routes, the 61-inch midroof sleeper on the VNR 640 provides extra room for catching up on paperwork or relaxing, and ample storage to keep your living area organized. And with a short BBC, the VNR still maintains excellent maneuverability.
Our commitment to you