Meet The VAH Family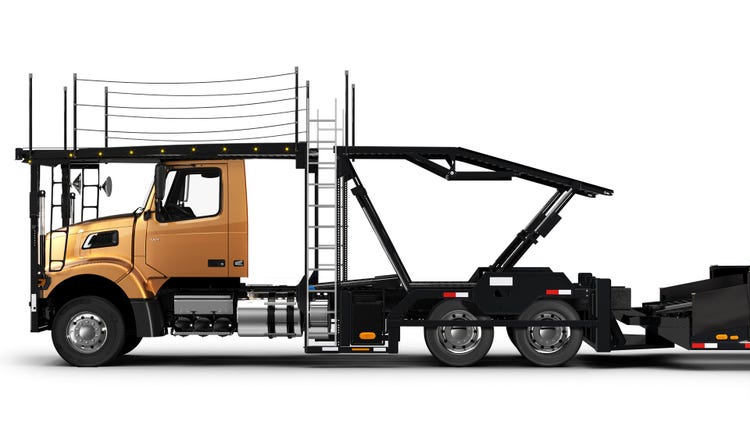 The VAH 300 daycab configuration offers a tight turning radius for easier maneuvering in urban areas or on crowded dealer lots. Loads of up to 11 vehicles are possible. The VAH 300 is available with a 94.5 or 97.5-inch roof height (Fontaine models 94.5 or 97.5).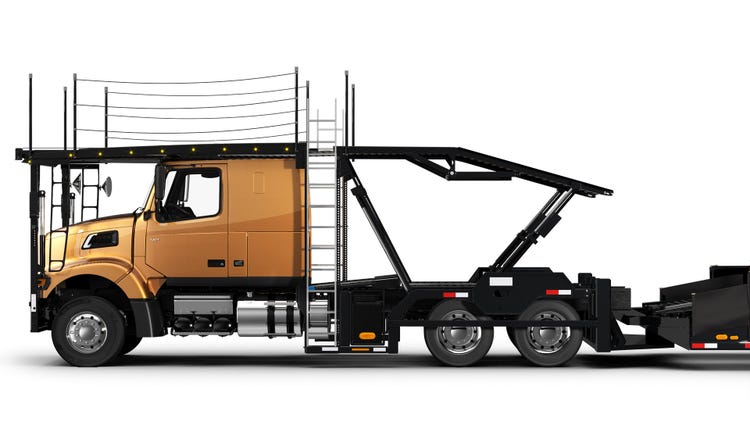 When operations extend out for regional deliveries, the VAH 400 offers a 42-inch sleeper for a comfortable overnight rest. The multi-role performer delivers maximum payload, agility, and driver amenities. The VAH 400 can be ordered with a 97.5 or 102.5-inch roof height (Fontaine models 97.5 or 102.5).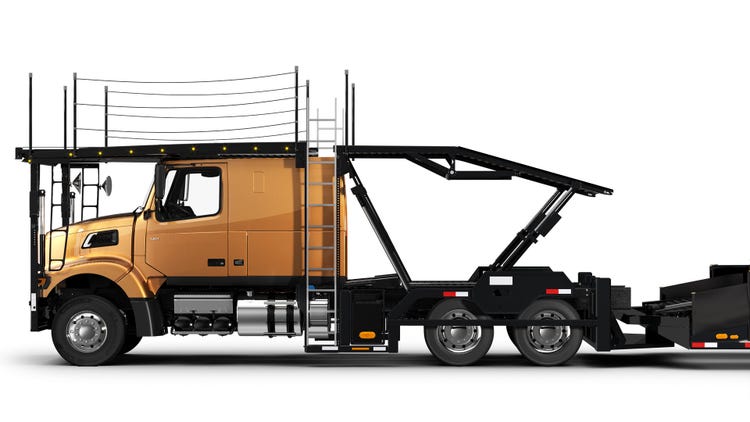 Long-haul routes and short deadlines can require multiple nights on the road. The VAH 600 offers the auto transport industry's premium sleeper. The 61-inch sleeper berth includes a 36-inch wide mattress, ample storage space, and can include a refrigerator. The VAH 600 is available with a 97.5 or 102.5-inch roof height (Fontaine models 97.5 or 102.5).
Driving Progress
Get the latest product information, Volvo Trucks news and updates delivered. Sign up below.
copyOfTruck19Q3EMTeaserSignUpFR-1582126715298
Thank you for your submission. We will be in touch soon.
APPLICATIONS
PURPOSE BUILT
Auto transport can be tough on equipment and drivers. So we began the Volvo VAH with many of the same heavy-duty features found in our off-road vocational vehicles. Everywhere you look on this vehicle you'll find durable construction and improvements that help you deliver your load with greater safety, efficiency, and comfort.
Driving Progress. It's Our Promise.
The ultimate auto hauler