DEALER NETWORK
FASTER THAN EVER
NO MATTER WHERE, WE'RE THERE FOR YOUR BUSINESS.
Our world-class dealer network means your trucks are never far from the quality care and maintenance you expect. With more than 400 dealers and thousands of service locations across North America, Volvo Trucks Uptime Services help you through every step of a service event and make sure your trucks stay where they belong—on the road.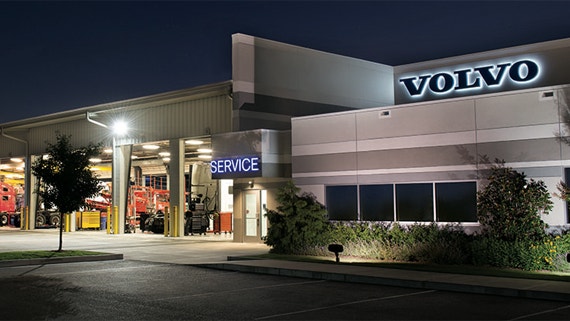 CERTIFIED UPTIME DEALER
Our Certified Uptime Dealerships have dedicated bays for repairs taking less than four hours, so quick repairs don't get caught behind longer jobs. Customers receive an initial diagnostic review at check-in. If the repair can be done in under four hours, the vehicle is slotted for an uptime bay.
FASTER RESPONSE
Each dealer is connected on the Uptime Network and can see the real-time performance data from your vehicle, even while it's in route for assessment. By reviewing vehicle fault codes before the truck arrives, dealer service center repair times have been cut 24%.

Your vehicle can drive in at any Certified Uptime Dealership across North America with no service appointment and be immediately assessed for service. It all adds up to faster decisions and a quicker return to the road.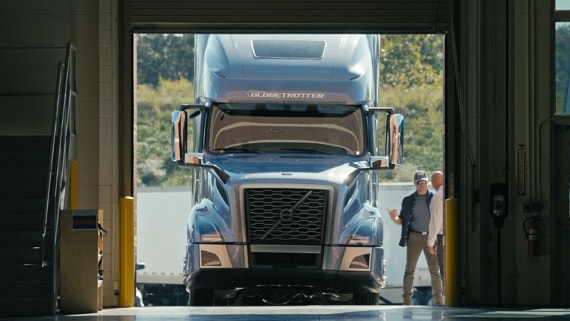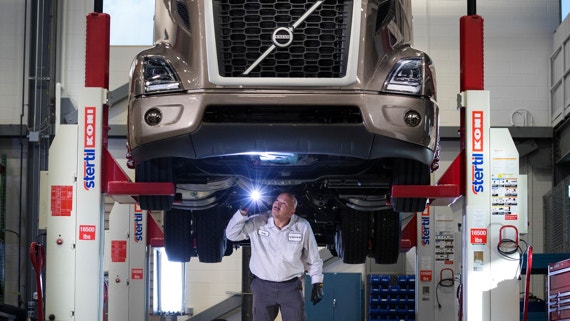 THE PROCESS
Expedited service for short repairs.
If the assessment indicates quick diagnostics and repair, your truck goes directly to an Uptime Bay. This ensures that short repairs are performed and completed within hours, not days.

Dedicated service for longer repairs.
If the assessment reveals that advanced diagnostics are required, your truck will be routed to an Advanced Bay. You'll be advised of anticipated repair time and costs ASAP.
REAL-TIME, ALL THE TIME
Volvo is the hands down leader in connectivity. For our customers, it means we are simply the best at delivering proactive recommendations, which can prevent costly unplanned service stops.