The Volvo LIGHTS Project marks a milestone, as the program's first all-electric trucks go into service
This is not a story about a revolutionary new truck.

Sure, there's a revolutionary new truck in it—the first all-electric, battery-powered, heavy-duty truck on the road in commercial operations, the Volvo VNR Electric, lies at the center of the story. But this story is about all the things that make an electric truck a commercial reality.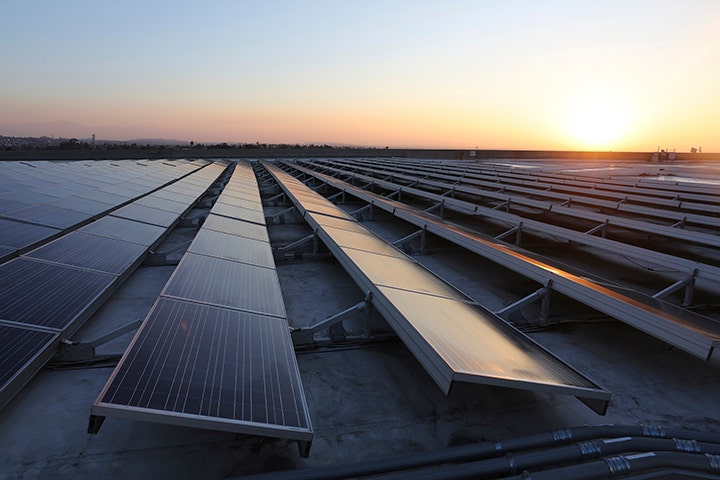 This is a story about a transport ecosystem. The Volvo Low Impact Green Heavy Transport Solutions (LIGHTS) Project, the remarkably rapid team effort to bring electric transport to the highway, included 15 contributing partners. Bringing LIGHTS to fruition took forward-thinking educators and a community that wanted to address emissions. It took a government entity ready and able to underwrite a massive undertaking. It also took infrastructure partners and customers willing to try an electric vehicle.

And it took an amazing effort by a truck manufacturer.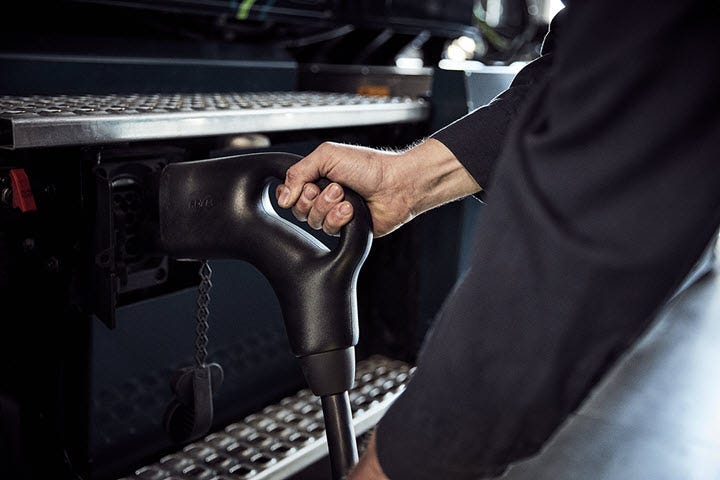 "Lots of OEMs and start-ups have talked about making electric heavy-duty trucks. Some even built prototypes. We're putting trucks on the road in commercial duty cycles," says Volvo Group Vice President of Partnerships and Strategic Solutions Keith Brandis, who spearheaded the LIGHTS effort.

Brandis, whose role was to coordinate the stakeholders, said the partnership was aimed at futureproofing freight hauling in areas of high urban density. "LIGHTS is way more than just the truck. It's a public and private partnership. It's a new way of delivering the complete ecosystem and taking responsibility for it. You can only do that if you get everyone in the room and agree you want to be pioneers," he says.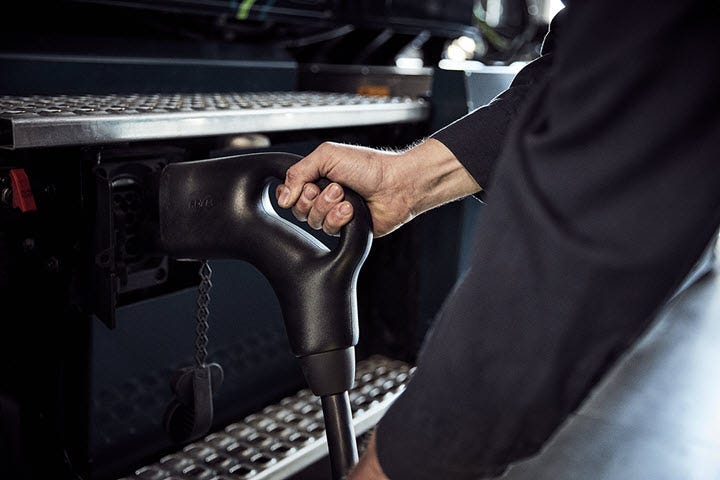 While Brandis directed the overarching coordination of the LIGHTS Project, Chad Burchett, Volvo Trucks chief project manager, oversaw the production of the vehicle itself. When he heard he was only being given one calendar year to design and produce a road-ready, all-electric truck, Burchett thought that might be "a very large challenge."

"I remember being asked by my bosses if I felt like I had the support I needed to have a demonstrator model ready for duty within a year," Burchett says. "I said, 'Yes I do, and we're going to make it happen.'"

Much of what allowed the Volvo LIGHTS Project engineers to move so quickly was the institutional knowledge and deep experience of the Volvo Group. Since 2010, Volvo Buses has produced more than 4,000 electric buses. Volvo already builds the Class 6 Volvo FL and Class 7 Volvo FE all-electric trucks in Europe.

But building the VNR Electric wasn't as simple as replicating those models.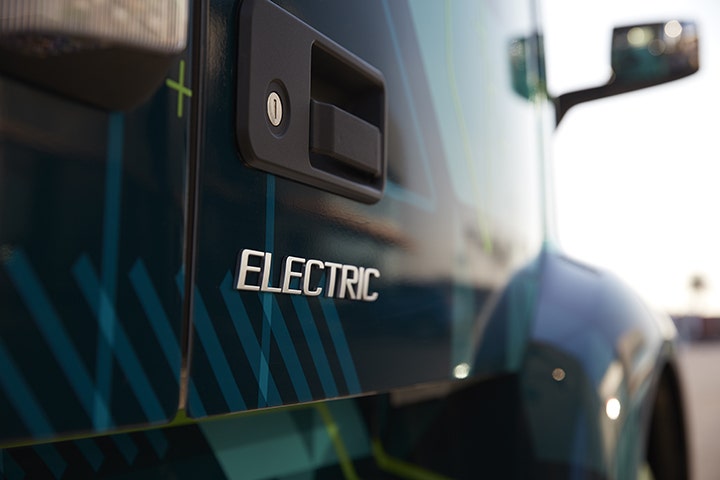 "It was," Burchett says, "an exciting puzzle. It took people from purchasing making sure we could get critical parts in record time from our suppliers. It was internal machinists making prototype parts overnight for urgent changes to components. It was our product engineers working with our industrial engineers on how to produce the electric vehicles. It was the aftermarket engineers watching the assembly on the production line and providing suggestions on how to improve the design for service in the field to the product engineers."
"It wasn't just our resources in Greensboro, NC either. It was also resources from Hagerstown, Maryland; Lyon, France; Bangalore, India; and Gothenburg, Sweden. That's the power of the Volvo group!"

Executives at Volvo Trucks had been thinking about the role of electric trucks in North America for a long time, but along the freeways of Southern California, the stars aligned. With its ports and dense road system, the Los Angeles basin is a heavily-trafficked urban area characterized by short- and regional-haul routes.

It also suffers from major air quality issues. Seeking to encourage investment in near-zero emission commercial traffic the California Air Resources Board (CARB), offered $44 million in seed money for a pilot project aimed at addressing air quality.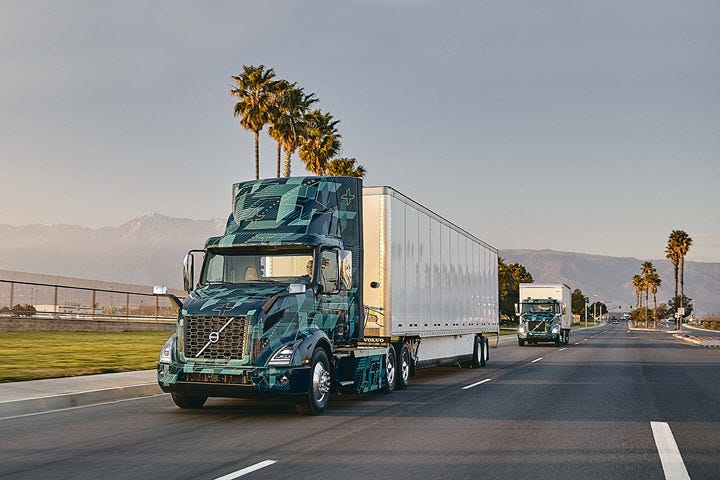 Southern California Edison came on board, offering to tailor its grid to supply charging power. Trillium, an alternative energy company, advised the project on clean energy sources and charging infrastructure. Greenlots, an alternative energy infrastructure provider, joined to help plan and build charging stations and provided software to run them. Even the local education system signed on, with two community colleges contributing intellectual capital and developing curricula to train the electric transport workers.

And customers, hungry for an electric option, pitched in to make the ecosystem complete.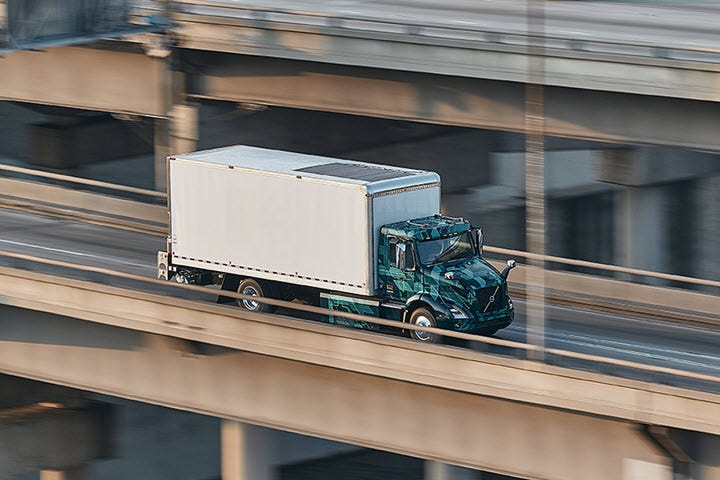 For Troy Musgrave, director of process improvement at Dependable Supply Chain Services, the parent company of Dependable Highway Express (DHE), the VNR Electric is part of their sustainable vision. DHE already has 5,5000 solar panels on the roof of its downtown L.A. warehouse. In its Ontario, CA, warehouse, where the trucks will operate, DHE acquired electric forklifts and built an 854-kilowatt solar system, augmenting that with 165 kilowatts of battery storage to help offset peak demand and mitigate grid impact.

DHE will operate one electric straight truck in pick-up and delivery operations that range between 120 and 150 miles. The company will also operate two VNR Electric tractors, running local delivery routes in the daytime and moving freight and commodities between terminals at night. DHE is working with LIGHTS partner Trillium to locate an off-site charging station for those routes.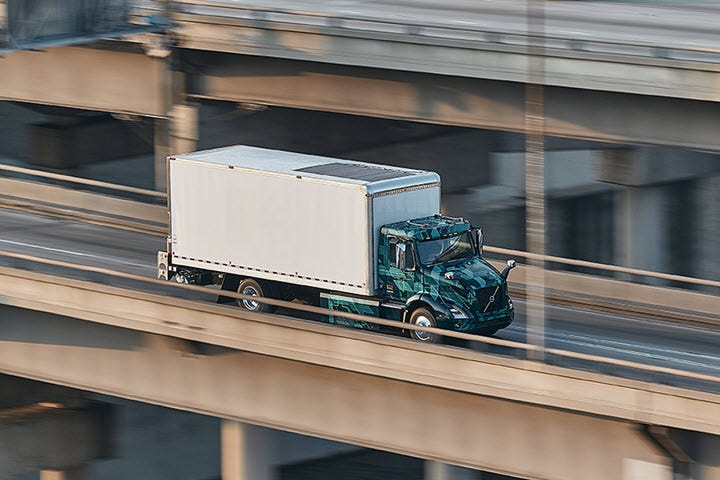 "Volvo's approach is very responsible and very innovative. They created a partnership of stakeholders who will support the roll out and testing of a Class 8 electric truck."

Musgrave also praises the decision to adapt existing rolling stock for the new trucks. "Volvo took the VNR, a design currently being used as a diesel, and changed out the power train. The truck is something our drivers are familiar with," Musgrave says. "That also means external body parts are in inventory."

Volvo Trucks engineers will work closely with customers to monitor the trucks' performance, because these five demonstrator models are not endpoints. Volvo hopes to learn how to optimize battery performance, charging logistics and uptime to inform the next iteration of electric trucks. Then, later this year, Volvo Trucks will commercially launch the VNR Electric for sale and lease.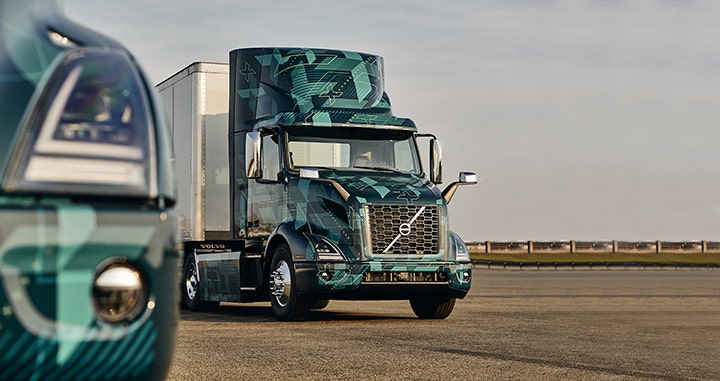 "As we plan for commercialization, we're going to get smarter. We're going to take a holistic view for how we take care of these trucks," Brandis says. "We will of course keep supplying the legacy of clean diesel we have today, but also establish these beachheads where we can learn and develop from what we find."

Electric trucks, beachheads, California—the LIGHTS Project seems to be pointing to a bright future for transport.

SIDEBAR:

A Host of Benefits

Volvo LIGHTS represents the first electric trucks to be commercially-operated in North America.

Quieter Cities

Electric trucks make it possible to significantly lower noise levels.

Cleaner Air

Electromobility is an important part of Volvo Trucks' vision of zero emissions.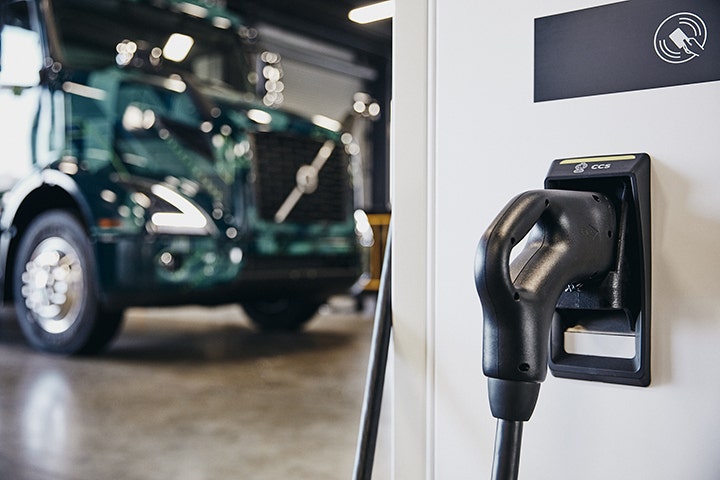 " "
"Lots of OEMs and start-ups have talked about making electric heavy-duty trucks. We're putting trucks on the road."
Keith Brandis

Vice President of Partnerships and Strategic Solutions

Volvo Group
Related Content
Driving Progress
Get the latest product information, Volvo Trucks news and updates delivered. Sign up below.
ExceedingExpectationsSignup