Super Transport International is all-in on driver retention
Ernesto Gaytan Sr. founded Super TransportInternational (STI) in1988 with one truck. He sold a family vehicle to finance their first purchase and hasn't looked back. Today, family can be found throughout their facility in Laredo, Texas, including his son Ernesto Gaytan, Jr. who serves as General Manager for their fleet of nearly 500 vehicles.
Gaytan Jr. credits much of their success to his father's early commitment to finding the right drivers and treating them like family as well, "Once they realize we care about them, they know they're part of the company."
STI excels in heavy haul, automotive, energy, and specialized transportation services across the US, Mexico, and Canada. In addition, they provide logistics and other transport services. When business is robust, like it is today, Gaytan Jr. has the good "problem" of having to attract and retain the best drivers as their company continues to grow. He says they've found a surefire solution to get the attention of potential new drivers everywhere: The Volvo VNL.
The face of STI
"We use the VNL in all of our advertising," says Gaytan Jr. "We have it in all the Facebook shots, LinkedIn, the magazines we produce, and our website. It's a sharp looking truck and the drivers know it. They like it. It's very large and comfortable inside. The drivers talk to each other a lot, and that's what sells us the most. The VNL alone brings us new drivers."
STI has flourished by keeping the fleet up-to-date. "Our fleet is very new," he says. "We don't keep trucks more than three years—maybe four max—so drivers can enjoy less downtime and more time with their families. I think driver satisfaction is important to STI and everyone. So, we take them into consideration when we buy trucks.
"The new VNL's are maximizing productivity and creating a little healthy rivalry between the drivers. Gaytan Jr. explains, "We have drivers that compete with each other to try to get the new truck. Sometimes we go by seniority, but we also go by driver quality. If we have a really good driver that deserves a better truck, over a driver that has seniority, we're going to give it to the better driver. This competition makes us more efficient, and actually improves our overall operation."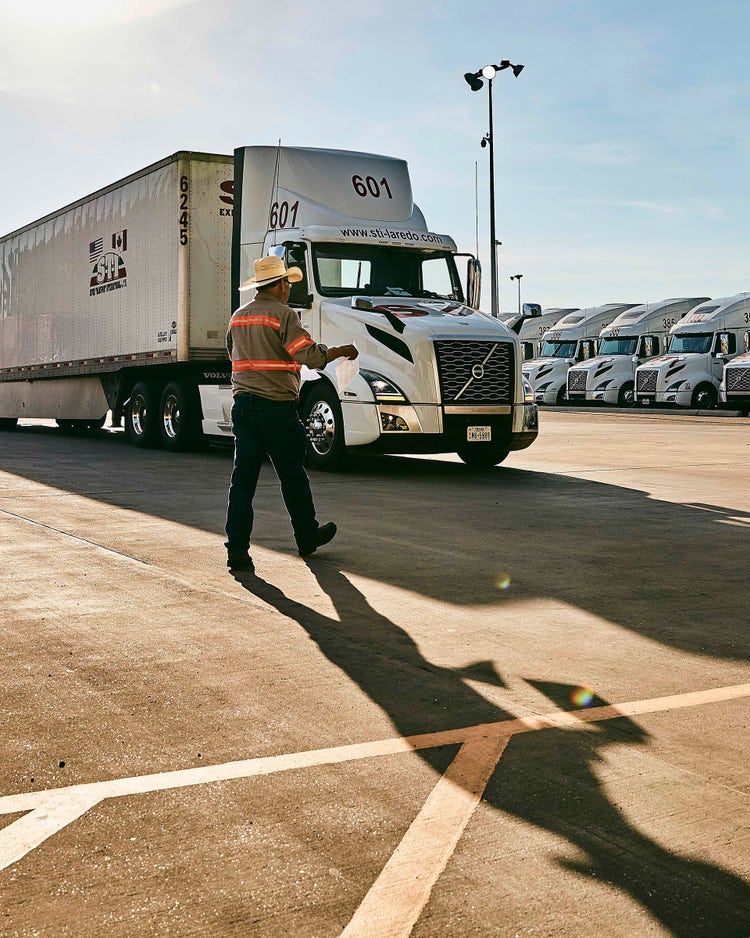 It's a point of pride
Chris Reyes brought his decades of driving experience to STI eight years ago and has never wanted to leave. "When you have a smooth ridingtruck, you love coming to work," Reyes says. "It makes you more productive, and it's a great selling point to bring new drivers onboard. This company definitely takes care of its drivers. It's drivers first here at STI, which is why they give us the best truck on the road."
Every time he rolls into a truck stop, the same situation unfolds: drivers see the VNL, come up to comment about how nice the truck looks, and then immediately inquire if STI is hiring.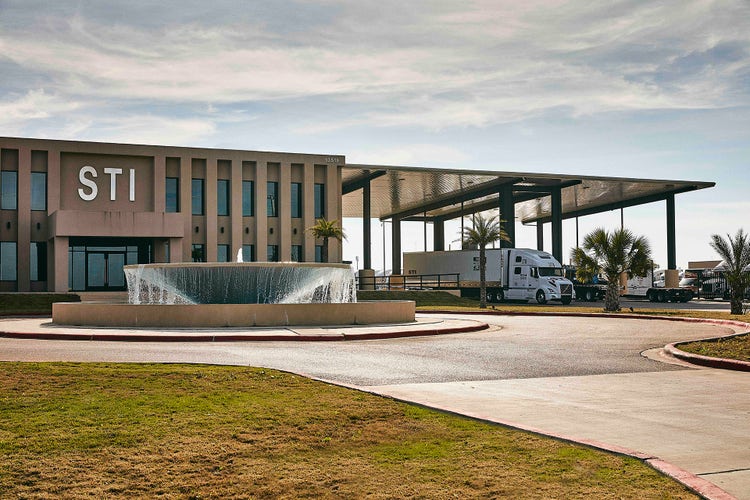 "The Volvo definitely draws a lot of attention at the island when I'm getting fuel," Chris explains. "They always ask me about the interior, what kind of things are on the inside, and of course I always let them look."
"The first thing I show them is the refrigerator," Chris jokes. "It's always a big selling point for a truck driver because we all like to eat."
Chris appreciates features that makes his job easier. Great visibility. Maneuverability. Being able to control everything from the steering wheel. The quietness of the cab. "It's all very important because it takes stress off the driver," Chris notes. "A loud truck can wear you out when you're going down the road. When you're in a nice, smooth-riding truck like the VNL, it makes your job easy. It makes your 11-hour driving shift very comfortable, so that you don't wear yourself out."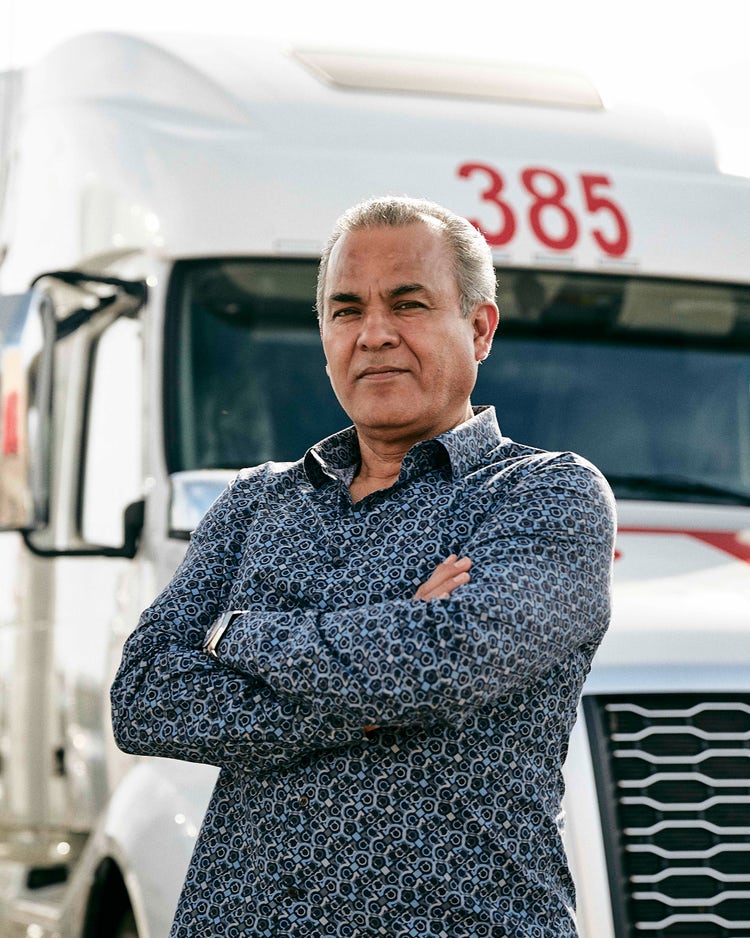 A partnership that's growing
Martin Gaytan, STI's Director of Operations, says choosing the VNL has been a smart business decision in many ways. Their connection to the Uptime Center has improved operations and streamlined maintenance and repairs.
"We have to have something reliable, and that's why we choose Volvo. It's the lack of downtime," he says. "We want the best, safest, and highest-quality trucks for our drivers."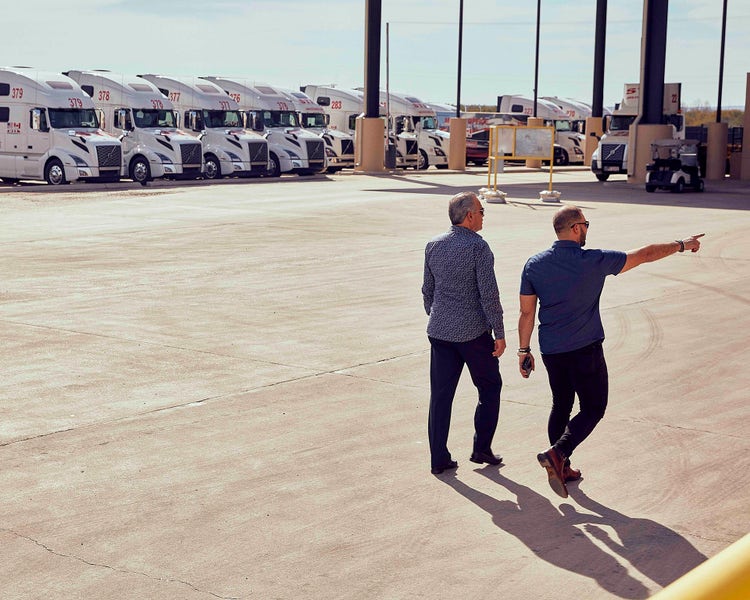 "For us, Volvo is a very special brand," explains Ernesto Gaytan Jr., General Manager at STI. "When we first started, and needed to jump to a large amount of trucks, Volvo was the one that gave us the opportunity. Because they took a chance on us, back when we weren't so big—they trusted us—and that special relationship was built from that moment on."
The partnership continues as STI looks to the future. "My father has really been a visionary in this business and an industry leader. He's done a great job, and a lot of people look up to him. He established the standard, now we will continue to set high goals for our company. Because at the end of the day, you prove yourself by the work that you do."
Related Content
Driving Progress
Get the latest product information, Volvo Trucks news and updates delivered. Sign up below.
ExceedingExpectationsSignup