The state-of-the-art Volvo Dynamic Steering system promises to enhance maneuverability and increase driver comfort.
America's roads can work a driver out. Take Montana, where secondary highways are steep and winding over a boulder base, blown apart by frost heaves, constantly under construction, and reduced to gravel beds—sometimes all in the same spot.
Then there's the wind, pouring off the mountains like a train that only runs downhill. It's not just Montana. Every state has its rough spots and deliveries into tight spaces, and every driver knows how certain highways can pound the shoulder sockets or wrench the wrists to a dull ache.
Which is exactly why Volvo is bringing Volvo Dynamic Steering (VDS) to North America in 2020. Despite active steering systems being in passenger cars for years, adapting to trucks created distinct challenges, according to Jan-Inge Svensson, Volvo senior engineer and technology specialist for Active Steering Controls.
One drive is all it took
Svensson and his team in Sweden began looking at active steering controls as far back as 2009.
"What kicked it off was a gimmick we did," Svensson says. "We installed a dynamic steering prototype in a truck and invited managers and decision-makers to drive it. After they did, they all saw the potential of the system. It's difficult to explain the benefits of a system like this but when you drive it yourself, you can immediately feel it and understand it."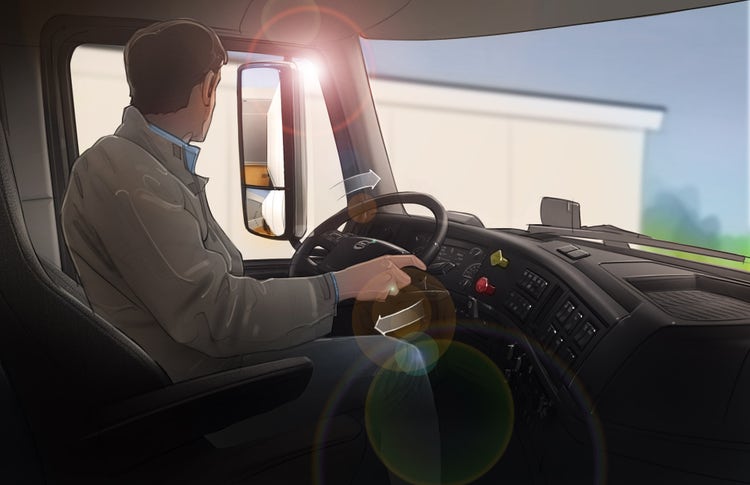 After they'd fallen prey to Svensson's "gimmick," upper management at Volvo Trucks quickly saw how dynamic steering was more than just easier driving. They saw, as Svensson's team had, how it could greatly reduce driver fatigue and prolong careers—a huge benefit to both drivers and the fleets who compete to hire and hope to retain them.
"If you're a truck driver and drive very long distances your whole life, it will cause a lot of strain on the body over time," Svensson says. "From the beginning, we wanted to reduce the disturbances coming up in the steering wheel and reduce the strain on the drivers."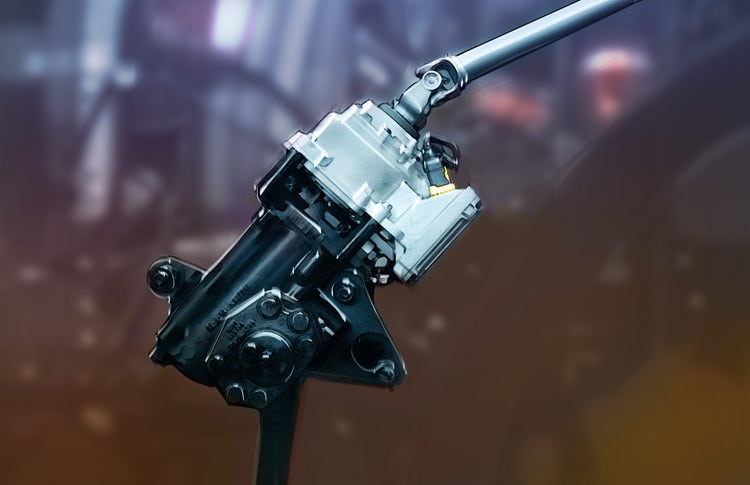 Volvo also saw a chance to further a core principle—safety. VDS would leave drivers less stressed and more able to focus on the road. But it also could serve as a precursor
to other types of safety improvements—like lane departure correction—that Volvo Trucks is trying to develop.
Introducing VDS to trucks was not as simple as copying active steering systems in passenger cars. Trucks travel with higher forces and loads, which are handled from a steering standpoint with hydraulics. Volvo Trucks engineers had to devise a way of supplying extra torque to the robust hydraulic steering gear. And that took algorithms.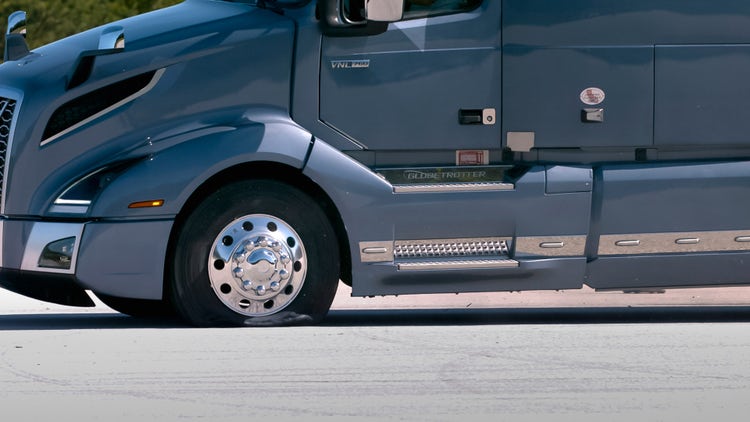 Correction by code
Svensson and his team started by building a highly responsive electric motor that sat on top of the hydraulic steering gear. The challenge was in creating a system that would overcome low steering forces at low speeds, while also correcting itself to not oversteer at high speeds—and provide good disturbance reaction at all speeds.
The engineers developed an algorithmic set called an angle reference generator, which detects the torque the driver is requesting through the steering wheel, but also calculates vehicle speed and cargo load. The angle reference generator then calculates the ideal torque to apply on a moment-by-moment basis. This output is sent to another software-driven device, the angle controller.
There will almost always be a difference between the requested angle—supplied by the angle reference generator—and the measured angle, the actual way the wheels are positioned on the road at any point in time. The angle controller's job is to minimize or erase that difference in fractions of seconds.
The angle controller takes into account feedback from road disturbance and ensures the steering wheel returns to center. This device is capable of correcting for large disturbances, even something as dramatic as a tire explosion on the front wheels.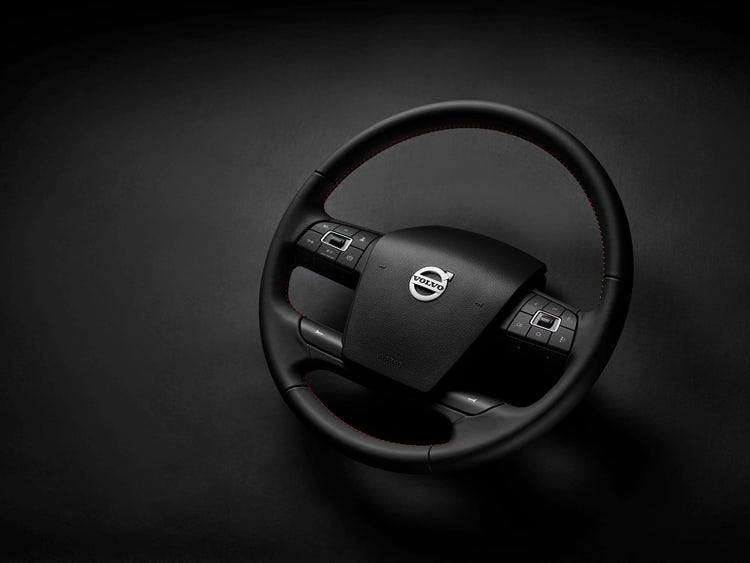 Coming to America
By 2013, Svensson and his team had developed a VDS robust enough that they introduced it in Volvo Truck's European models. But for VDS, the North American road still had some bumps in it.
Indeed, North American roads are rougher than those in Europe. Also, Svensson's group developed VDS for a 24-volt electrical system. And, European trucks are all cab-overs, so the driving feel is different, as are the joint angles of the steering mechanism. Finally speed limits differ; American trucks travel much faster than European trucks.
The task of adapting the system to North America fell to Joshua Dawson, lead engineer for steering and suspension for Volvo Trucks North America. "Europe gave us a great baseline to work with," Dawson says, "But we had to do a lot more driver feedback here. We did over 100 driving samples here and kept tuning and testing until we found what felt most comfortable for North American drivers."
Related Content
Driving Progress
Get the latest product information, Volvo Trucks news and updates delivered. Sign up below.
ExceedingExpectationsSignup