Volvo's global goal to completely eliminate accidents requires a total commitment to safety
Zero Accidents
Volvo's global goal to completely eliminate accidents requires a total commitment to safety

To achieve a goal of zero accidents, Volvo Trucks believes that commercial vehicle manufacturers, authorities, infrastructure planners, and other experts around the world will need to work together. The work begins with creating a safer truck that protects both the driver and surrounding traffic.

"Because transportation is people serving people, safety will always be one of our key considerations. It's one of our core values," says Rob Simpson, director of the Volvo Trucks Customer Center. "Each day we are looking at ways to help drivers improve their safety behind the wheel, while maintaining productivity."
" It starts with a click"
In 1959, Volvo created the three-point seatbelt we are familiar with today. The design was created by former aviation engineer Nils Bohlin and his team. Volvo quickly recognized that the team's invention had the potential to save thousands of lives, and it was far too important to patent for themselves exclusively. They decided to make it available to all manufacturers.

"We gave the three-point safety belt technology to the world. It's an example of the things we do for safety that no one else can or will," according to Simpson. The seat belt has been credited with saving more than one million lives and is widely considered among the most cost-effective public health interventions.
The driver is key Seat belts, driver side airbags, and a high-strength steel cab can all help protect a driver in case of an accident. But to prevent accidents, safety technology has to help make the driver's job easier.
"The way I like to look at it, the driver is the single most important safety factor in a truck. So, we introduced Volvo Dynamic Steering (VDS) as an option to reduce strain and fatigue," says Simpson. "It can make it easier to handle the day-to-day challenges of driving, like backing to docks or negotiating tight spots. In addition, it can help reduce risks from road hazards, like potholes, crosswinds, and blowouts." Beyond Dynamic Steering, today's Volvo may include many other safety innovations to help drivers avoid accidents, like Volvo Enhanced Stability Technology, Adaptive Loading, and Volvo Active Driver Assist.
Looking ahead

To avoid accidents completely, vehicles will communicate with one another, and the surrounding environment, at lightning speed. By talking to each other, the vehicles will be able to react to a situation if the driver doesn't.

This type of technology will require an open and constructive collaboration between vehicle manufacturers and society at large. It will also require agreement on a standardized 'language' that vehicles and infrastructure can use. Volvo is currently working with partners globally to develop these highly intelligent systems.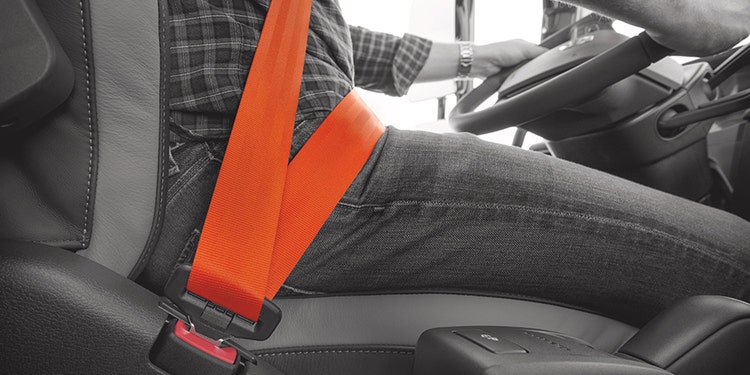 Simpson can see an exciting future ahead for safety advances. "It's a great time to be in this industry. It's really encouraging to see what's coming."
Related Content
Driving Progress
Get the latest product information, Volvo Trucks news and updates delivered. Sign up below.
ExceedingExpectationsSignup