One company's drive to make the world's best chocolate has taken them from the small town of Durango, Colorado, to franchise locations all over the world.
Car wash or chocolate store? That's the choice a young Frank Crail faced in the early 1980s as he set his sights on starting a business that would allow him to raise his family in the quiet, small town of Durango, Colorado. Not really a car guy, he chose chocolate, making the first batch on top of a ping pong table and opening his store without a single dollar in the register. Looking back today, as President and CEO of Rocky Mountain Chocolate Factory, a beloved brand with more than 350 stores worldwide and award-winning chocolate, it's safe to say he made the right choice.
What is it about chocolate that made Crail so confident all those years ago? What is it about this confection that makes it so enticing, so universally loved? If you ask Greg Pope, the Senior Vice President of Development at Rocky Mountain Chocolate Factory, he'll give you a simple explanation: "Chocolate is magic."
To be clear, it's not a secret ingredient that makes chocolate so desirable–it's the way chocolate changes us. "Chocolate has the power to transform our mood, even shape our experiences," Pope says, and it's the Rocky Mountain Chocolate Factory experience that he believes differentiates their product from all others. "Most people don't wake up and decide they are going to a chocolate store that day. But once they walk by one of our shops, see the huge displays, the endless varieties, they are drawn into the magic of chocolate."
For Pope, each Rocky Mountain store offers more than just sweet treats. They offer passers-by a ten-minute vacation, a place where they can just let go and indulge. Certainly no one has ever described their experience at a car wash in quite the same way.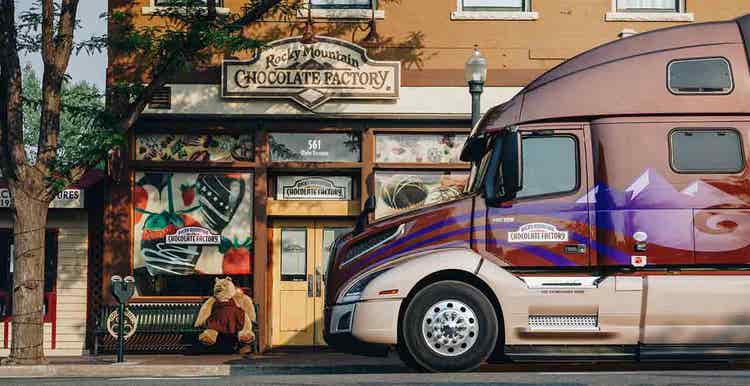 Still based in the scenic town of Durango, Rocky Mountain Chocolate Factory has been bringing the magic of chocolate to people for nearly 40 years. From a 53,000 square foot factory, they ship out 3.2 million pounds of chocolate each year to franchise locations in the United States, Canada, and the Philippines.
With so much distance to cover, it's essential to be able to transport their chocolate safely and efficiently, keeping costs down while ensuring that every store retains that same indelible, magical experience.
To make those long journeys possible, Rocky Mountain relies on a team of nine drivers, each with dedicated routes, that get product from Durango to their respective stores every two weeks. As if time and distance weren't enough, these trips elicit unique challenges that most other drivers don't have to face.
"While Durango may be an ideal place to live, the scenic town is more than four hours away from the nearest interstate."
Greg Pope
Senior Vice President of Development at Rocky Mountain Chocolate Factory
"Making it less than ideal from a manufacturing perspective," Pope reveals. Furthermore, the geography surrounding Durango results in many long, winding roads that require a certain type of driver and special kind of truck to navigate.
When it comes to the former, Michael Anderson, transportation manager at Rocky Mountain, is grateful that the region produces a certain breed of skilled drivers. "Our drivers are uniquely talented in that they live in an area where if the roads are open they are going to drive them. So the key for the business has been not whether we can go the distance, but finding the most efficient routes and minimizing any downtime."
After jumping between several truck manufacturers, Anderson felt it was time to make a long-term investment and upgrade their fleet to address these concerns about safety, downtime and performance. Having been a fan of Volvo for a long time, Anderson looked to the new VNL 860. After a year of results, he hasn't looked back. "Reliability has always been a necessity for us but with the VNL's performance, stylish design and Volvo Active Driver Assist, it's not even a question anymore."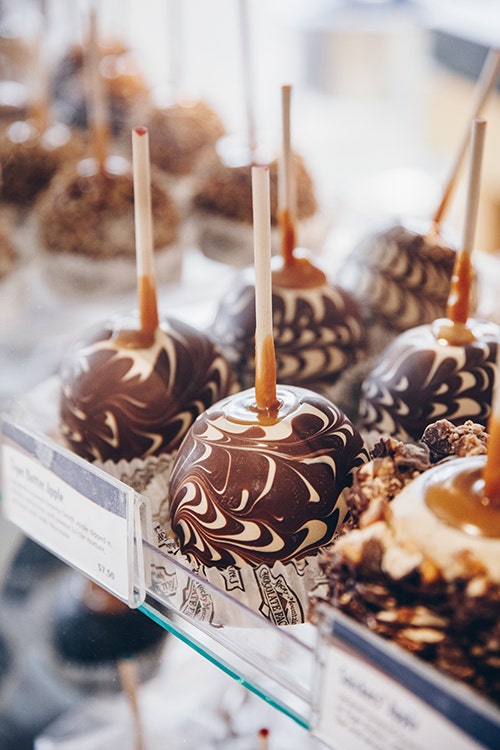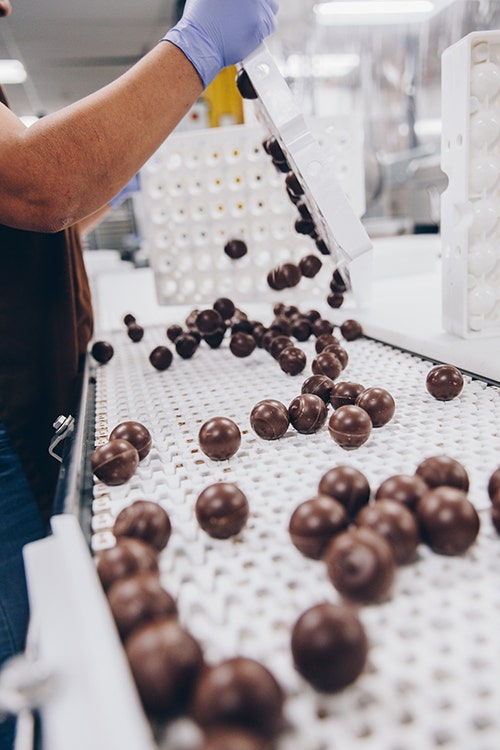 With Volvo's Active Driver Assist, every Rocky Mountain truck is now outfitted with sensors that are capable of recognizing vehicles around the truck, alerting the driver and, if necessary, engaging the brakes to help mitigate any potential collision. To combat the troublesome weather that drivers often face coming out of the Colorado Rockies, the system is also integrated with Volvo Enhanced Stability Technology (VEST), which assists drivers in avoiding rollover during high winds and loss-of-control situations on dry, wet or ice-covered roads.
As many Rocky Mountain stores are located in malls, outlet centers and the older parts of downtowns, getting the truck to the store itself can be an obstacle. However, Anderson says Volvo has alleviated those concerns beautifully. "With the great maneuverability of the VNL, turning is so much easier and getting in and out of tight spaces is much more manageable."
All this innovation still comes with its fair share of speed bumps, and it's not surprising to learn from Anderson that some drivers were hesitant to embrace every new feature, especially Volvo's I-Shift. "A lot of the guys said they flat-out wouldn't drive an automated transmission,but after a few runs, most have come around to the I-Shift's intuitive software and are more than happy to slip their trucks into cruise control." While a few of the more traditional drivers are still driving the manual option, Anderson knows it's only a matter of time before they embrace I-Shift. "For these older drivers, it's a lot like getting a new smartphone. At first they kick and moan about the change and just want to do things their way, but once they start using it, they see how much easier it makes their life, and they can't imagine life without it."
Beyond the trucks themselves, the level of service offered by the uptime experts at Volvo Action Service has been a game changer. Empowered by 24/7 assistance, each driver knows they can better anticipate, manage and complete necessary services to minimize costly downtime. With so many stores depending on timely deliveries, Anderson couldn't afford to take chances with a service provider that didn't offer the most robust assistance package available. "Volvo Trucks remains at the forefront for us because they proved they were able to best take care of all our service needs as they arose, keeping our trucks on the road. No one else could do that."
For Anderson, a former driver himself, the comfort of the VNL alone would have been worth the investment. With a more modern, peaceful living environment, Rocky Mountain drivers now experience a living space that promotes rest and improves productivity. "The cabins are way above everything else out there, and with some drivers making a 7,000-mile round trip every few weeks, being able to have those creature comforts is what it's all about." Looking ahead, Anderson sees the VNL as being instrumental in keeping their drivers on the job. "Every couple of years we go through a driver shortage issue, but based on the response we're getting from our drivers, we're expecting that turnover rate to only get better in the years to come."
While the drivers continue to offer nothing but positive feedback, perhaps no one at the company is as excited about the trucks as Pope. All he needed was just one look at the new VNLs with the Rocky Mountain artwork and coloring to know they had made the right choice. "I've always said our trucks are the best looking in the industry, and I wondered how we could ever top ourselves. But with these new Volvo trucks, I know we have. I'm trying to be objective, but it's clear we have the best looking trucks I've ever seen."
In hearing the elation in Pope's voice, you realize pride plays an important part in the Rocky Mountain Chocolate Factory experience. It's the pride that comes from staying true to your small town roots, from perfecting your craft and never compromising. It's the pride in knowing your trucks are not just delivering delicious chocolate to the world–they're delivering magic.
VOLVO ACTIVE DRIVER ASSIST
What IS IT? A comprehensive collision mitigation system that uses camera and radar-based technology.
What DOES IT DO? When sensors detect objects and vehicles are in front of the truck, they send audible and visual alerts to the driver and provide automatic emergency braking if needed.
How DO I GET IT? Volvo Active Driver Assist comes standard on all new VNR and VNL models.
ROCKY MOUNTAIN CHOCOLATE FACTORY
President and CEO: Frank Crail

Number of Employees: 300+, including 9 DRIVERS

Stores: 354 stores in the United States, Canada, and the Philippines

Number of Trucks: 9 VNL 860s with D13 engines

Based In: Durango, Colorado

Company Started: 1981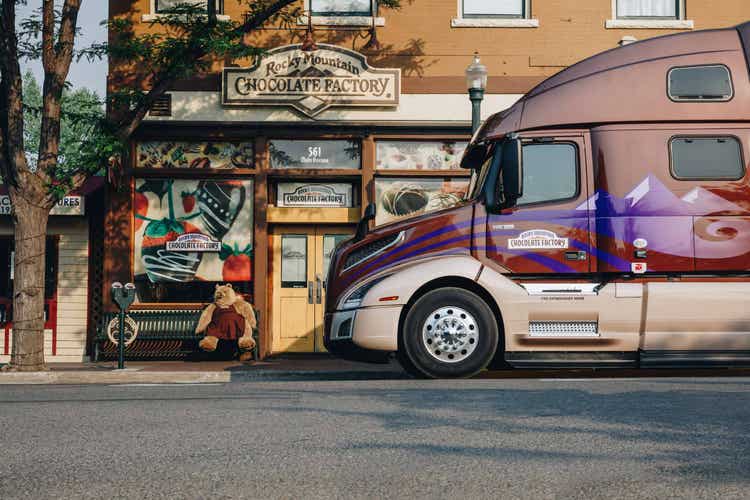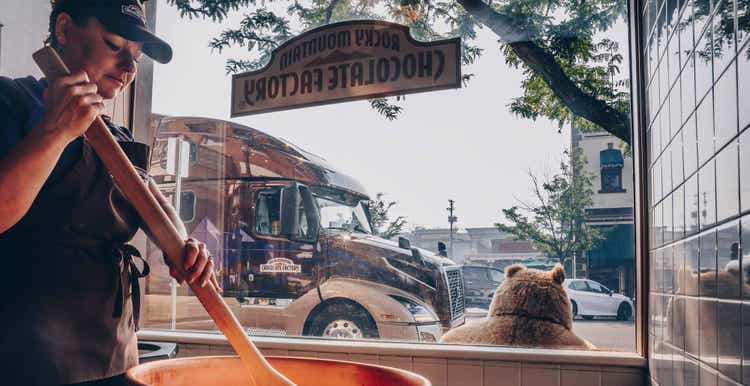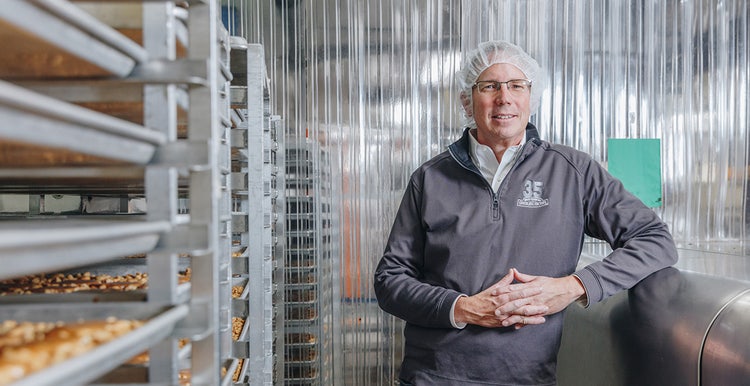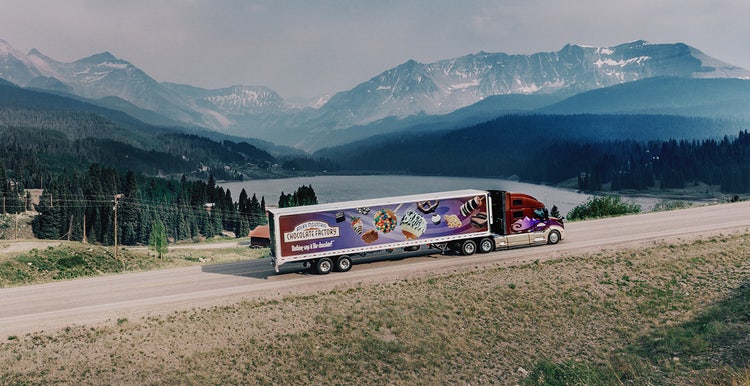 Related Content
Driving Progress
Get the latest product information, Volvo Trucks news and updates delivered. Sign up below.
ExceedingExpectationsSignup