Brian Suhre is the vice president of facilities and equipment for Cassens Transport, an automotive logistics provider. When Brian Suhre couldn't find a truck on the market to meet Cassens Transport's needs, he teamed up with Volvo and its partners to develop one.
Prior to using the Volvo VAH, they used a competitor's product that had a small bumper to back of cab (BBC) dimension and a short cab height, which was necessary for them to get maximum capacity on their trucks. The manufacturer that built those small BBC trucks quit making them in 2008. "For a while we were without a truck; we didn't have any trucks that would fit our needs," Suhre says. At the time, they were refurbishing some of their older equipment, but he said there was no way that they could grow their fleet by using recycled products; they had to find a different product.
So, along with their local dealer, they worked with Volvo's corporate team to refine the product to meet their needs.
"In the car hauling industry, it's really a game of inches. Cutting an inch here and an inch there is a never-ending process," Suhre says.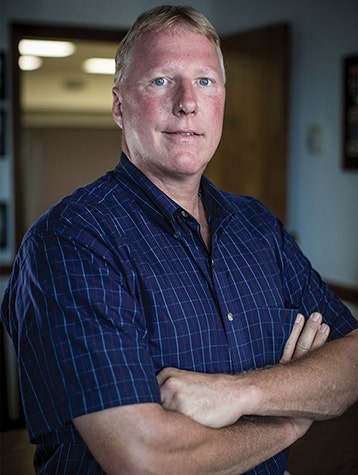 "Since Volvo has come up with the VAH product, we've been able to regain some of the efficiencies that we lost with other competitors that are out there today. They don't have the features that can get the cab height and the BBC to the point where we are with the Volvo product."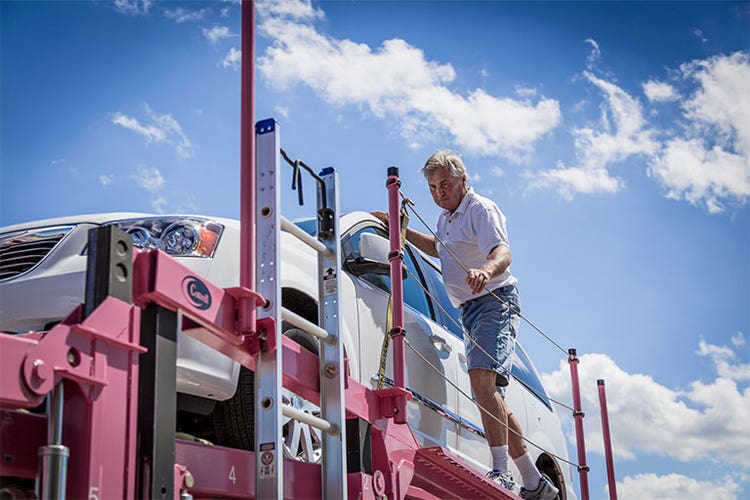 David Schultz has been driving for Cassens Transport for 36 years and says the quiet ride, comfortable cab and maneuverability make his job a lot easier. "The Volvo Autohauler is the nicest truck I've driven in the past 36 years. The quietness and the comfort make you less fatigued as you go down the road. There is no way to over emphasize the advantage you get with the maneuverability of the vehicle. It requires a lot of skill to haul new vehicles in and out of the tight areas of dealerships.
"If it wasn't for the Volvo Autohauler, I would really consider ­retirement!" Brian goes on to say, "Nobody's got a better package than Volvo does right now so until you can come to me and you shine above a Volvo, we're not really interested."
Related Content
Driving Progress
Get the latest product information, Volvo Trucks news and updates delivered. Sign up below.
ExceedingExpectationsSignup