Going further with electric Enhanced VNR Electric models offer up to an 85% improvement in delivery range
Most people would be happy if the performance of their product increased by 20 or 30 percent over 12 months. How would Volvo Trucks describe the 85 percent increase in battery performance in the new VNR Electric truck—extending its range to 275 miles on a single charge?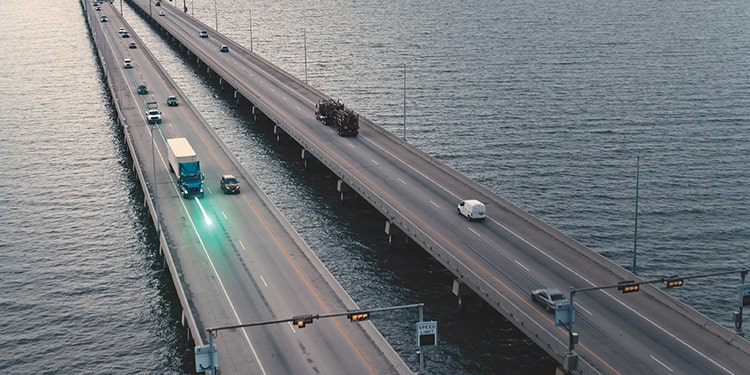 "Range has to improve because that's what our customers want,"
CHRISTINA AMEIGH VOLVO TRUCKS VP OF SALES AND ELECTROMOBILITY SALES LEADER.
"Our next generation product operates in the 250 to 275 mile range on a single charge. That fits really, really well with the majority of what most regional haul fleets run in a day."
Change is constant in the emerging field of electric transport and battery range is only one of the moving parts. Charging infrastructure, charge times, parts, repairs, government subsidies—everything about electric vehicles is evolving quickly as companies, and entire nations, amp up the search for more sustainable energy sources.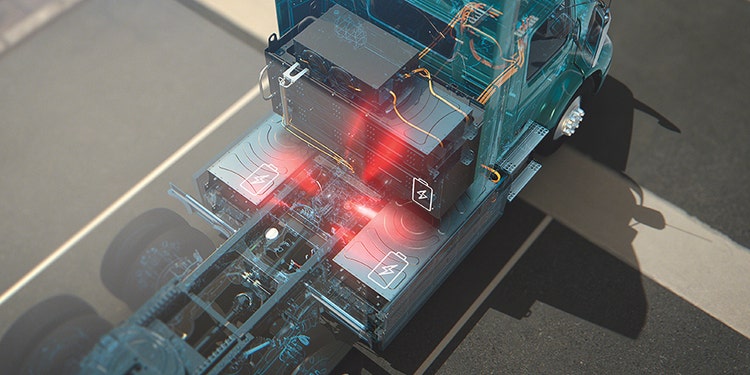 In news about electric vehicles, headlines tend to gravitate toward batteries and range. For potential VNR Electric buyers, a near doubling of the driving range in the second phase of production gives them more assurance to make the transition to electric.
Easing anxiety
" The most significant value this brings is the reduction in customer range anxiety."
ANDY BROWN, VOLVO TRUCKS ELECTROMOBILITY PRODUCT MARKETING MANAGER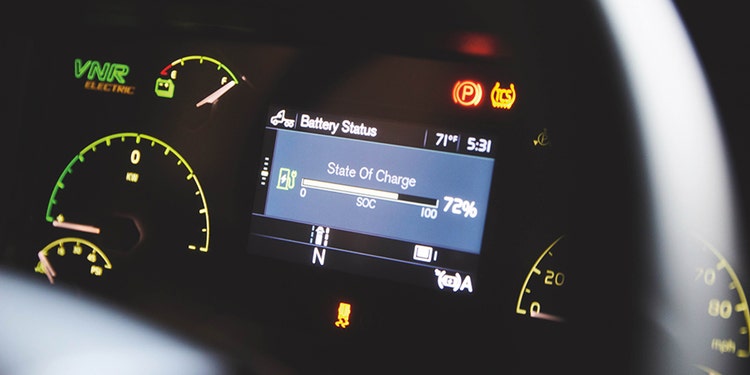 Range anxiety figures in most fleet operators' calculations when it comes to adopting electric vehicles. Fleet operators have to know that if a driver has to make an unexpected stop or add a quick pick-up the truck will still have the battery power to reach the next charging station. With electric transport in its infancy, operators have to know they are within battery range of a charging station on their routes.
Increased battery capacity and performance are empowering fleet operators to find more routes that make sense for electric vehicles.
"Still targeted for local and regional distribution, these improvements open the door to more customer profiles and creative applications—longer, more complex and demanding routes"
ANDY BROWN, VOLVO TRUCKS ELECTROMOBILITY PRODUCT MARKETING MANAGER
"In the initial stages, electric vehicles were limited by battery technology at that time. Fortunately, Volvo Trucks is matching the speed and pace of technology."
The extended range capability of VNR Electric trucks came about in part through engineering advances. Better battery design alone increased battery capacity per pack by 40%. Volvo engineers were also able to design a six-battery pack option in addition to the current four-battery pack, giving a single truck a larger total battery capacity. Lastly, the longevity and performance of the batteries were extended through engineering's solution of a dedicated Battery Thermal Management System (BTMS) whose sole job is to maintain the VNR Electric's battery environmental temperature which optimizes battery performance.
A much bigger story
But better batteries are only part of the story. Volvo Trucks is developing new thinking about what an electric vehicle means to the trucking industry.
"We have identified and hand-picked ideal rear-axle ratios that dealers can use based on need—load, top speed, startability," says Brown.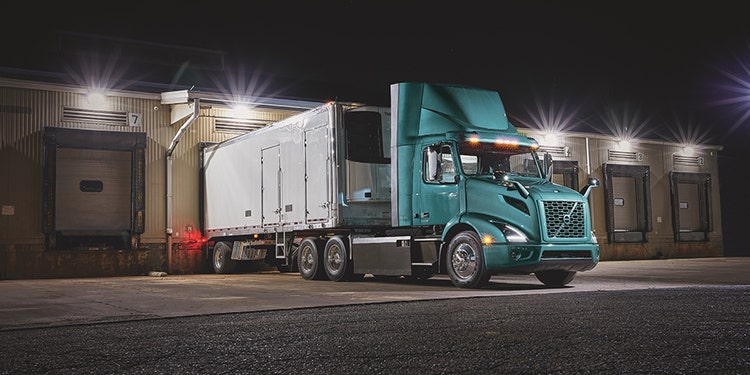 Volvo Trucks has developed a two-speed axle for a 6x2 tractor so that, if the truck is fully loaded on a 10% grade or higher, sensors shift automatically to a lower gear. When the right conditions are met, it shifts back, allowing the 6x2 to be used in more niche situations like on-road/off-road and soft dirt applications. And a newly developed heavy-duty tandem axle that's lightweight in design but capable of handling large loads will allow Volvo to bring a 6x4 electric tractor to the market.
Finding more applications for electric vehicles will be critical for long-term adoption. But many other factors are converging as well. Developing infrastructure is so intertwined with the deployment of electric vehicles that it's almost a chicken-or-the-egg question. Do you focus on acquiring the vehicles or the charging stations first? Spoiler alert, the answer is both.
The planning around siting and building charging stations is a complex process, involving agreements with utilities, licenses and permits, and subsidies from state and local governments. How does a fleet operator figure all that out?
LIGHTS on
This complexity is why Volvo's approach has been comprehensive. Instead of supplying vehicles to the market strictly as an OEM, Volvo has launched a partnership with operators interested in adding electric mobility to their fleet. The LIGHTS project—a successful 2021 venture in Southern California involving multiple trucking, non-profit, utility, and government partners that put electric Class 8 trucks in service in actual haul routes— yielded valuable lessons about how to optimize the roll-out of electric vehicles for real-world duty.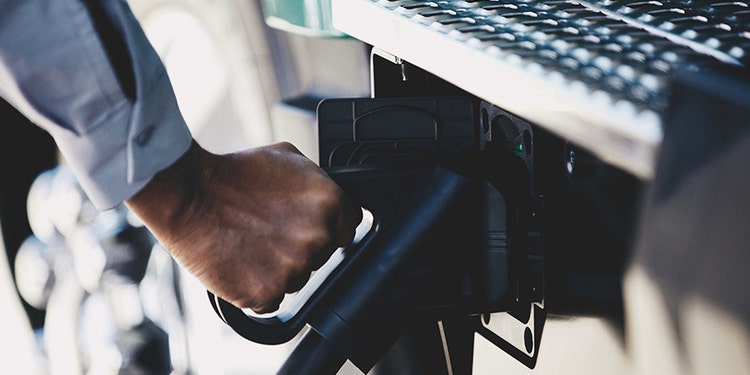 "We were careful to put the truck where it belongs."
JOHN MOORE, VOLVO TRUCKS SENIOR PRODUCT MANAGER FOR ELECTRIC VEHICLES
The worst thing you can do is put any truck into an application it can't handle. But when your range goes from 100 to 200 miles, it opens up quite a few routes for the customer and gives them a lot of flexibility."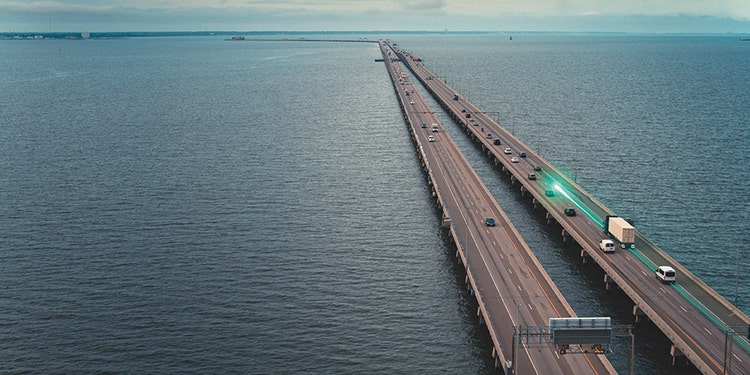 Moore says there was an enormous amount of complexity surrounding the production and rollout of an electric truck. "I didn't anticipate all the infrastructure and the number of different parties that had to collaborate to make things happen. Of course, I knew that before we could deliver a truck, there has to be some way to charge that vehicle in place—but you take that for granted until you realize you absolutely have to have one now."
Production of the VNR Electric was complicated by pandemic-related supply chain issues. The company also launched a new ordering system for electric vehicles. They had to coordinate parts sales. They had to grasp the subsidy landscape—which differs from state to state and, sometimes, municipality to municipality—to help with financing.
But all that experience combined with learnings from the LIGHTS project thrust Volvo to the forefront of electric transport. While several manufacturers and start-ups boast concept vehicles for showrooms, VNR Electric trucks have been laying rubber on the road, hauling freight for profit for over a year now.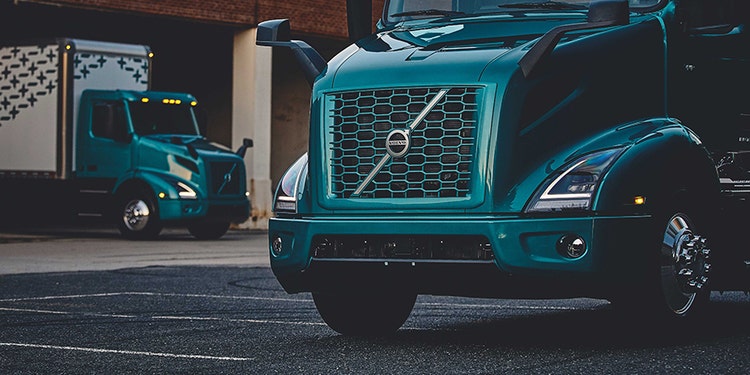 "Anybody can make a Class 8 vehicle one time," says Ameigh. "But creating the repetitive production, building the aftermarket systems, being able to repair trucks in the time that Class 8 customers expect their trucks to be repaired—that's where Volvo has a huge advantage."
That and a 360-degree view of the electric transport ecosystem. To further support early adopters of electric trucks, Volvo has also introduced the Gold Contract, a service agreement that covers everything from preventive maintenance to repairs to uptime services. With dedicated mechanics, certified dealerships, uptime specialists, charging experts, and more, Volvo aims to be not just a starting point on the road to electric trucks, but a partner through the entire journey.
THE VOLVO TRUCKS
GOLD CONTRACT
A service agreement that covers everything from preventive maintenance to repair to towing to uptime services, comes standard on every VNR Electric truck, part of Volvo's 360-degree approach of anticipating concerns and making sure electric trucks deliver.
Related Content
Driving Progress
Get the latest product information, Volvo Trucks news and updates delivered. Sign up below.
ExceedingExpectationsSignup