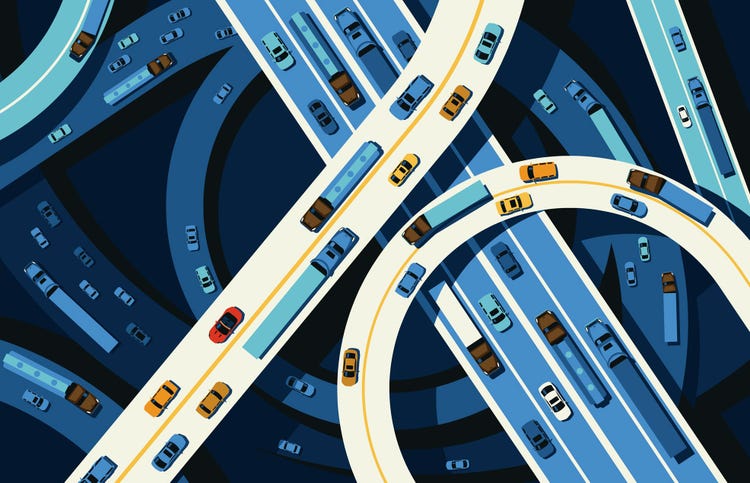 /-/media/vtna/top-ten/videos/radar-high.mp4?rev=d6cff6e2e50147b1ac4af534db32eddd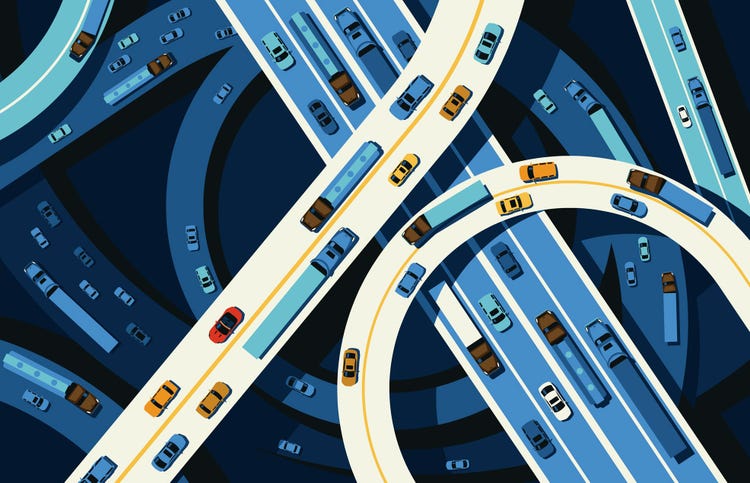 Be careful out there
Everything in the new Volvo VNR is designed to help you avoid accidents
One more second of reaction time. That's what Volvo engineers wanted to build into the new Volvo VNR to give drivers a 90% chance of avoiding a collision.
Which is why literally every innovation in the new Volvo VNR was filtered through this question: how will it make the truck safer?
Advanced accident avoidance technology, new LED headlights, the new driver display, new seats with rollover airbags—everything built into this truck and every option made available is about keeping drivers safe.
"We aspire to create an environment where there are zero crashes and zero injuries," says Brand and Content Development Director Rob Simpson.
High tech crash avoidance The Volvo VNR features active safety technology that senses when a vehicle is rapidly slowing or stopped on the road. The system begins actively braking split seconds before a driver can react.
"If you give drivers one extra second, you reduce the risk of front-end collision by 90%," Simpson says.
Another technology senses trailer tilt and applies brakes to individual tires to reduce the chance of a rollover.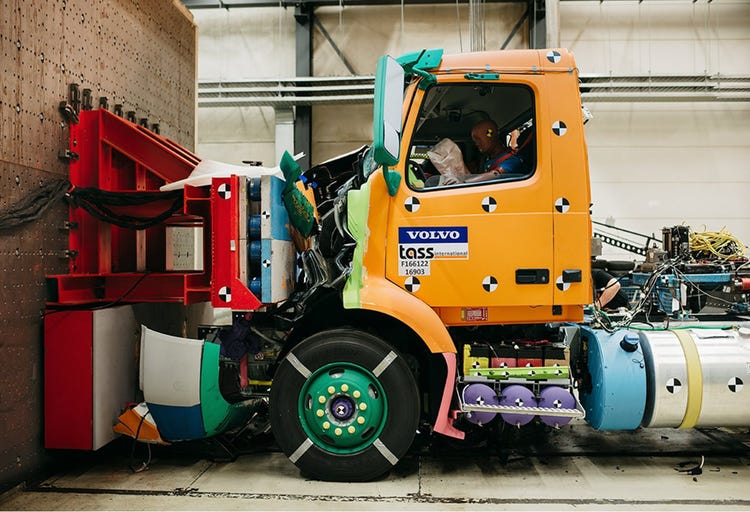 We aspire to zero crashes and zero injuries
"Of course, the main emphasis is protecting drivers," says Simpson, "But mitigating these events is also a huge cost savings to our customers."
Disarming distractions Half of commercial vehicle accidents are caused by driver distraction, Simpson says. In the new Volvo VNR, a warning display system projects a critical warning signal onto the windshield to alert drivers without taking their eyes off the road.
Control buttons that drivers use frequently have been moved to the steering wheel and rocker switches reconfigured. Now everything needed to operate the vehicle is at the driver's fingertips.
Lighting the way At night, new LED headlights provide brighter, longer light-up to 50% further down the roadway. Precise shaping makes them less likely to blind oncoming drivers.
For downward and forward visibility day or night, the Volvo VNR's panoramic windshield and aggressive hood slope are best-in-class.
Shifting priorities Allison Athey, Product Marketing Manager, points to another significant safety factor built into the Volvo VNR—the I-Shift. Fleets that switched to I-Shift transmissions reduced the risk of accident by 22%.
The new version of the I-Shift is even smoother, dampening vibrations, quieting the cab and reducing stress on the driver.
Core strength At the heart of everything is the "most robust cab on the road," according to Simpson. "Other manufacturers say they use high-strength steel, but what they really do is use it in anchor points. Our cab is built from high strength steel. Volvo is the only manufacturer doing this."
Which is why the new Volvo VNR is able to exceed cab safety standards on both internationally recognized crash tests.
And that, Simpson says, is how the Volvo VNR builds from a position of strength.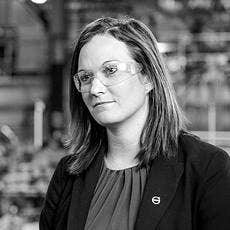 Allison Athey
Product Marketing Manager
Safety Highlights
Collision Avoidance System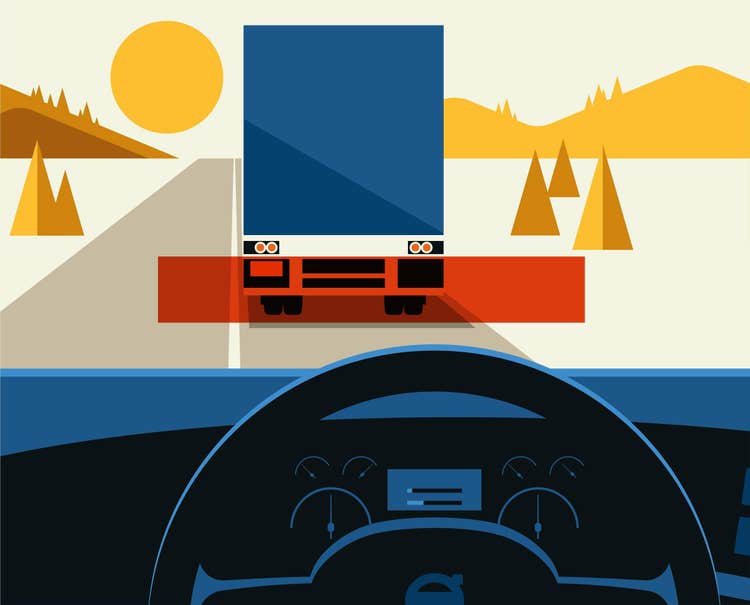 High tech hero
Scans the road ahead for rapidly slowing or stopped vehicles or other objects. Actively applies brakes while alerting driver audibly and visually with windshield display. Enhanced stability system warns driver and applies active braking when trailer is approaching roll-over.
LED Lights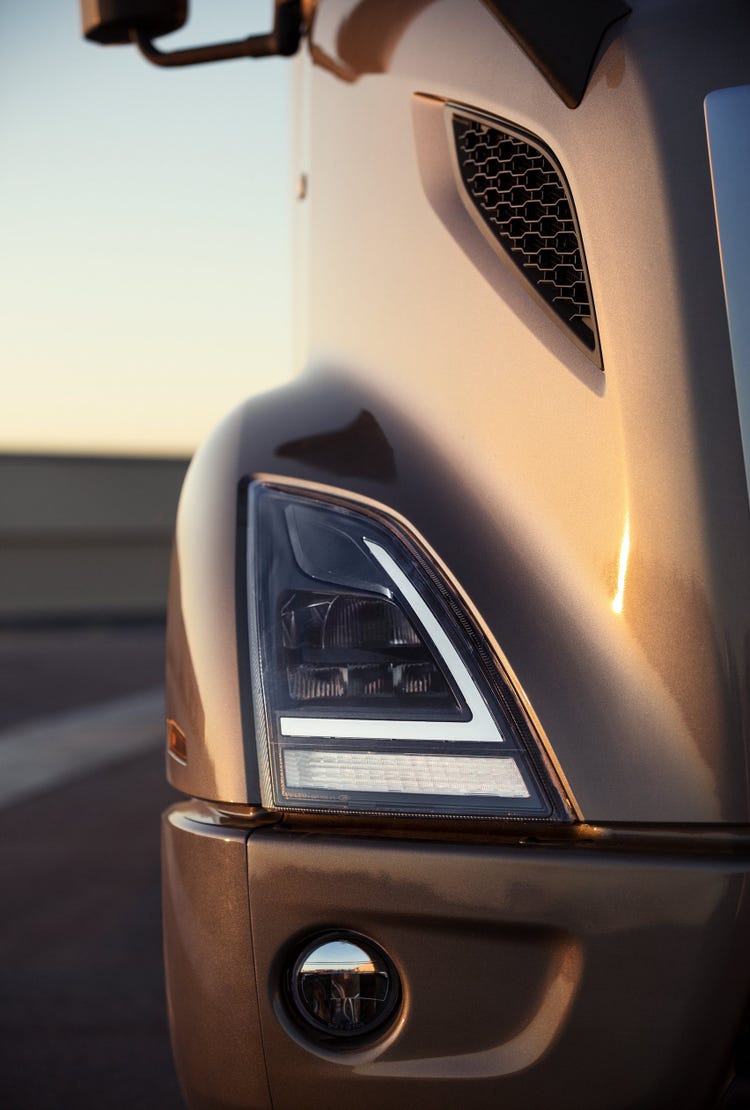 Even brighter, even quicker
One of the greatest contributors to driver fatigue is the inability to see clearly. LED lights can be aimed and shaped much more accurately. They shine farther down the road, giving drivers far greater reaction time. "You can really put the light where you need it to be," says Rob Simpson.
Rollover air bag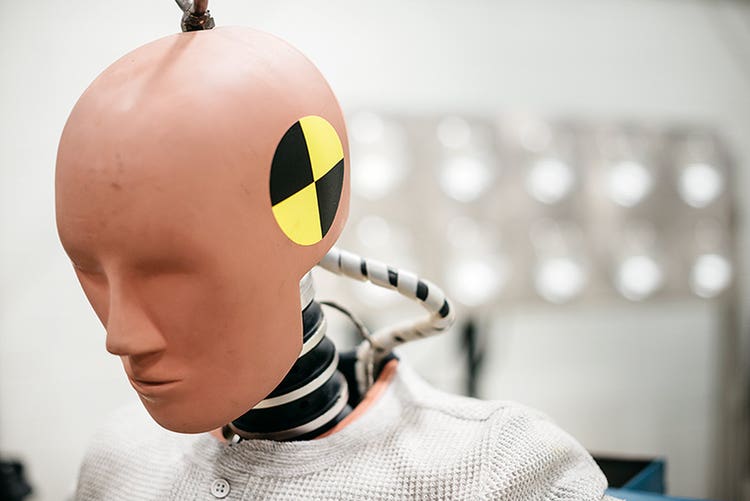 Rollover air bag
The Volvo VNR adds the option of a side rollover airbag for the driver. Built into the seat, this airbag deploys in case of a rollover to help prevent contact with the side of the cab. This bag complements the standard steering wheel-mounted driver-side airbag.
Safety Packages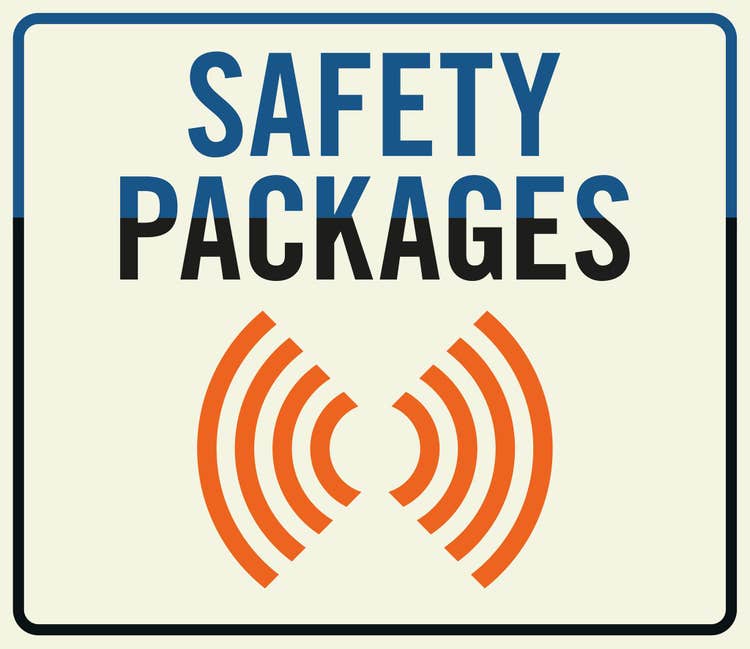 Make the safest even safer
Safety is not optional, but Volvo Active Driver Assist, electric backup alarm plus a park brake alarm and fire extinguisher comprise the Safety+ package. Add the Volvo Active Driver Assist with Lane Change Support, Lane Departure Warning, a security immobilizer system and a Rolltek driver seat with air bag and you give your drivers the safest Volvo truck ever built.