Crane
Rise up
Safety is mandatory in your line of work. Your crane operators are always on the lookout for hazards. Sometimes the setup check list and safety prep takes longer than the job itself, but you won't accept shortcuts. It's why you appreciate our commitment to safety. The Volvo VHD's advanced safety features like Enhanced Stability Technology, High Strength Steel cab and standard driver side airbag keep your drivers safer. So, continue to take care of them while they're out of the cab, we'll look after them behind the wheel.
Recommended Models
The Axle Forward VHD 300 daycab is a perfect solution when payload requirements demand a bridge-law compliant wheelbase. It offers an easily customizable chassis, up to nine power take-off options, and a factory-installed piston or gear pump.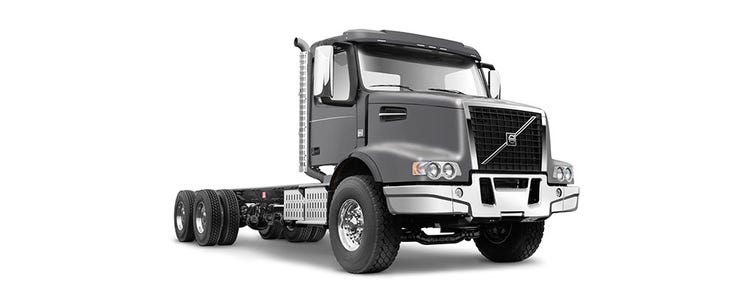 The Axle Back VHD 300 daycab is ideal for jobsites that demand tighter turns. The cab offers amazing visibility for a more panoramic view of the work area. And the axle back configuration offers Volvo's best turning radius for dump applications.
Our commitment to you