Meet The VHD Family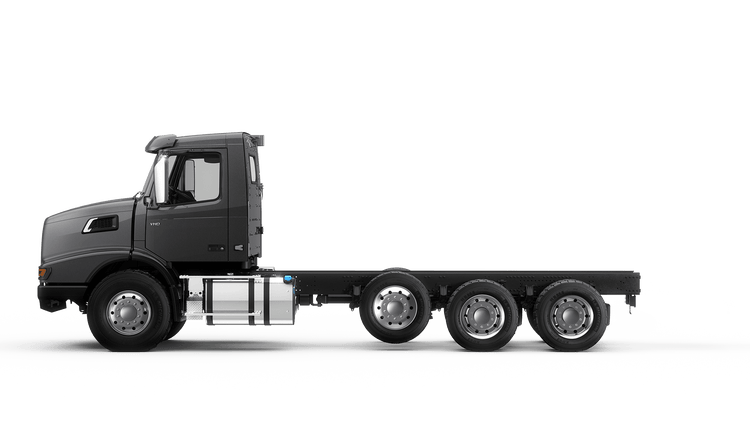 The VHD 300 axle back configuration is ideal when applications require an extremely tight turning radius and is available with the revolutionary Volvo Dynamic Steering (VDS). The axle back model can be spec'd with any frame length option available in the VHD family, including 6x4 tandem, 8x4 tandem, or 8x6 tri-drive.
The VHD 300 axle forward configuration is ideal when applications require bridge-law compliant wheelbases. Its easily customizable chassis and nine available PTO options are representative of the entire VHD line. Like all VHD configurations the 300F meets requirements for both straight-truck and tractor applications.
The VHD 400 axle back sleeper configuration provides the industry's tightest turning radius, with a wheel cut up to 50 degrees, for maximum maneuverability. The 400B also is available with Volvo Dynamic Steering to compensate for the steering jolts commonly associated with off highway operations.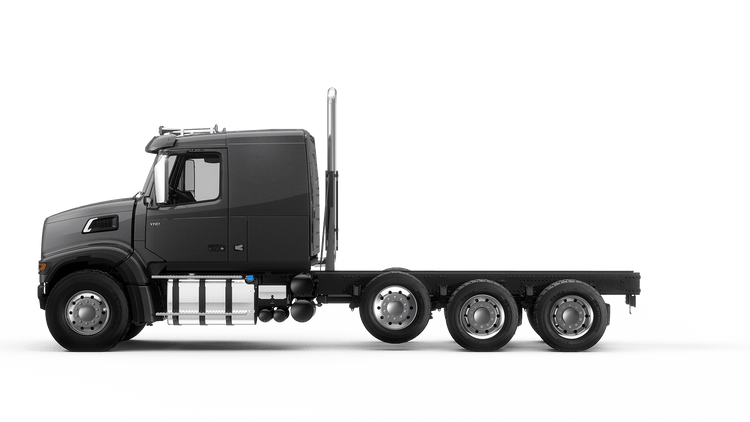 VHD 400 axle forward sleeper. Regional transport for operations like construction or timber harvesting can require overnights. Our VHD 400F flat-roof sleeper offers maximum flexibility for those runs, especially in bridge-law compliant applications. The 42" sleeper features a premium mattress that's 75" x 36", so drivers can be rested and ready.
EXPLORE THE VHD SERIES


Everywhere you look on the VHD, you'll find rugged construction and improvements that will help you tackle your most demanding tasks. From tow hook to tail light, this truck is made to work.
Driving Progress
Get the latest product information, Volvo Trucks news and updates delivered. Sign up below.
copyOfTruck19Q3EMTeaserSignUpFR-1582126715298
Thank you for your submission. We will be in touch soon.
APPLICATIONS
THE TOUGHEST TRUCK, FOR THE TOUGHEST JOBS
Whether you need tight maneuverability for straight-truck applications like concrete pumpers and mixers or a bridge-law compliant wheelbase for an end-dump tractor, the VHD offers the versatility to meet your needs with available axle-forward and axle-back configurations.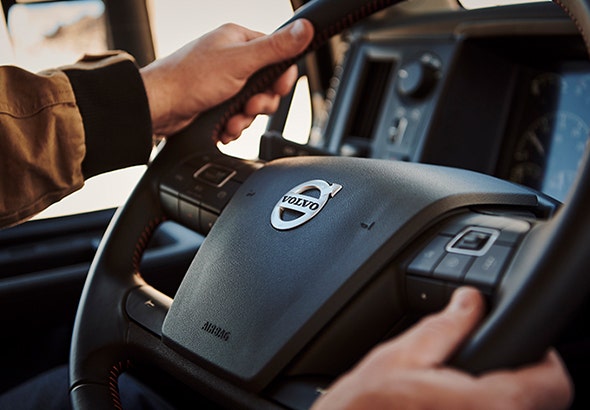 https://main--vg-volvotrucks-us--hlxsites.hlx.page/news-and-stories/volvo-trucks-magazine/tough-inside-and-out/
Featured News & Stories
Tough Inside and Out
The new VHD is designed to set a new standard for vocational trucks, and that includes driver environment. Volvo Truck's latest interior enhancements are found throughout the VHD's cab.

"In the new VHD, Product Design wanted to deliver an interior that has the premium level of modern comfort and warmth you might come to expect from Volvo," according to Brian Balicki, Head of Design at Volvo Trucks North America.
Driving Progress. It's Our Promise.
SERIOUS OFF-HIGHWAY CAPABILITY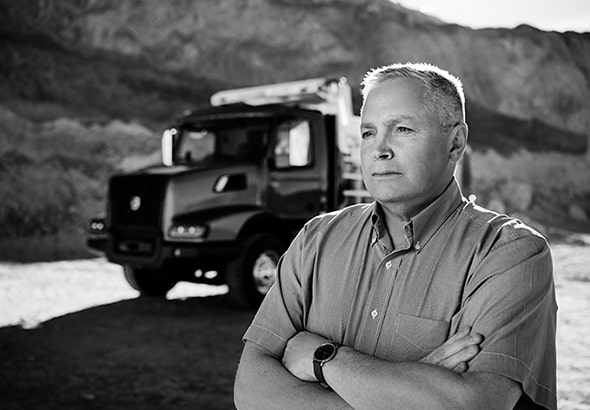 https://main--vg-volvotrucks-us--hlxsites.hlx.page/news-and-stories/volvo-trucks-magazine/q-n-a-story/
Featured News & Stories
"Volvo's latest innovations are all over the new VHD."
Volvo's latest innovations are all over this truck.
John Felder, Product Marketing Manager, talks about the new VHD.
Why did Volvo Trucks decide to upgrade the VHD?
We wanted to change the picture a little bit with the new VHD. It's always been wonderfully competent truck. And it has evolved over the years, but 97% of market hasn't had exposure to this truck. We wanted to tie it to the rest of the Volvo Trucks family visually and give this latest edition of the VHD a big introduction.