The Power Your Truck Needs
Volvo Genuine Engine Parts
Volvo Genuine Engine Parts
Volvo Genuine Parts are designed for ultimate reliability, durability, and performance. They are quality assured and fulfill Volvo's specifications and stringent requirements. Volvo Genuine offers a complete assortment of new engine parts to service all the systems within your engine. Our complete offering of Genuine cooling, exhaust, lubrication, and filtration parts are specifically crafted to keep your engine running and your truck moving forward.
Genuine Cooling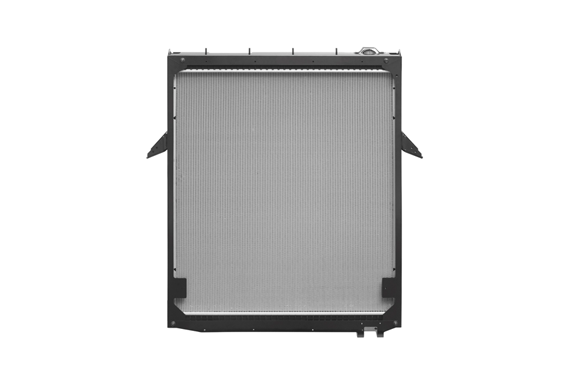 Genuine Radiators
Powerful, modern engines place high demands on cooling systems. The cooling system works to maintain the correct temperature of the engine for maximum power, low fuel consumption, and prevention of indirect wear on components. Because the system safeguards the engine and powertrain, the quality of the radiator will determine the maximum life of those critical areas. Volvo Genuine Radiators feature non-brazed, full laser-welded tubes designed and tested to withstand all applications and driving conditions.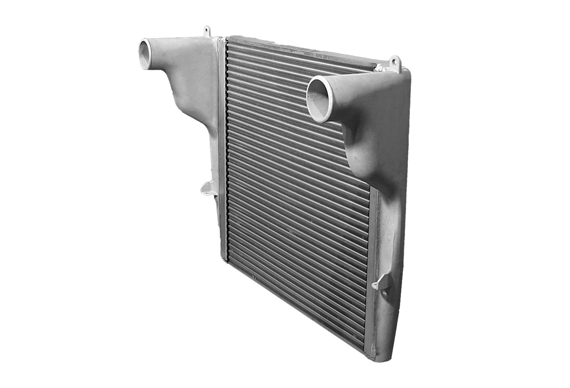 Genuine Charge Air Coolers
The charge air cooler, or intercooler, acts as the middle-man in the cooling package. It works to chill the forced air after passing through the turbocharger and before hitting the engine. This cool-down charge creates denser air combustion, allowing for more effective engine output and better fuel economy. Volvo Genuine Charge Air Coolers are designed to provide more fuel/air burn per engine cycle, increasing the output and performance of your engine.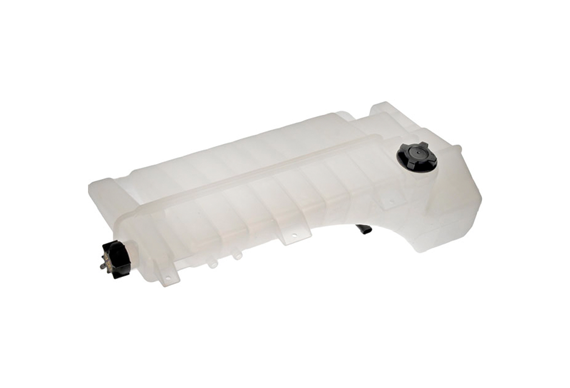 Genuine Expansion Tanks
The coolant expansion tank, or surge tank, serves as both the entry point and reservoir for the coolant. With coolant temperatures that fluctuate near 200 degrees Fahrenheit, the expansion tank provides a space for the pressurized air and liquid to expand and contract safely while supplying the engine and related components the critical elixir needed to keep your truck working. Anti-vibration Volvo Genuine Expansion Tanks are designed to withstand heavy duty and harsh operating conditions.
Genuine Exhaust
Diesel Particulate Filter (DPF)
The diesel particulate filter reduces certain substances in exhaust gases and soot particles. Volvo's Selective Catalytic Reduction (SCR) system is a superior solution to meet the EPA's emissions standards, not to mention a fuel- and cost-saving innovation for your fleet. When high-NOx/particulate exhaust flows from the engine to the diesel particulate filter, much of the exhaust's particulate is removed.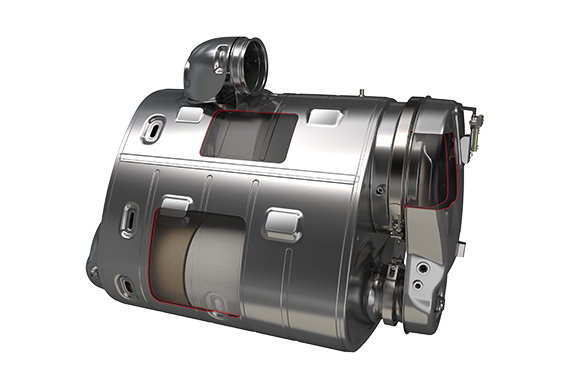 Genuine Lubrication
Volvo Premium Motor Oil
Our high-performance diesel engine oils are uniquely formulated with proprietary additive technology designed to provide optimum performance in Volvo engines while meeting or exceeding the requirements of all North American diesel engine manufacturers. With Volvo Genuine Lubricants, vehicle uptime is increased by extending oil drain. This not only has a positive effect on performance but also on your bottom line and the environment.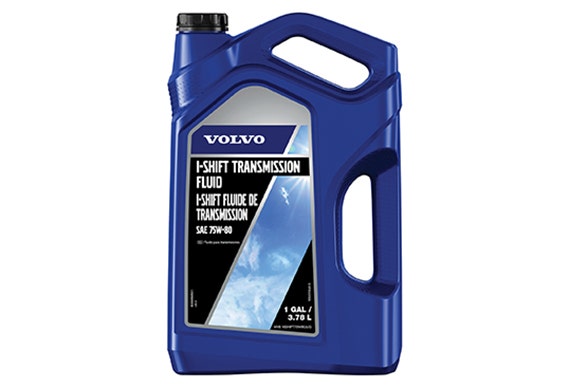 Volvo I-Shift Transmission Fluid
Our Volvo I-Shift Transmission Fluid SAE 75W-80 viscosity grade is engineered specifically for Volvo I-Shift transmissions for lower operating costs and downtime.
Volvo I-Shift Transmission Fluid provides:
Approval for up to 500,000 miles between changes
Increased fuel economy with your transmission
High thermal durability and oxidation resistance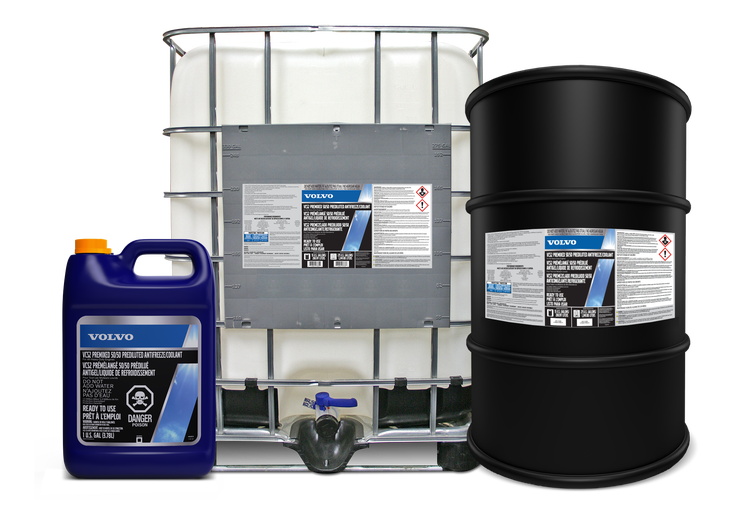 Volvo VCS2 Coolant
A truck's cooling system removes excess heat to help maintain a healthy engine. Coolants keep the engine operating within optimal temperature ranges. Volvo Genuine VCS2 Coolant is a nitrite and 2EHA-free coolant with organic additive technology (OAT) that provides improved protection of aluminum components.
Genuine Filtration
Volvo Air Filters
Volvo Genuine Air Filters clean your engine intake air efficiently, enhancing your engine's durability. Air filter features include:
Special filter paper
Large paper area
Fixed filter paper
Fire resistance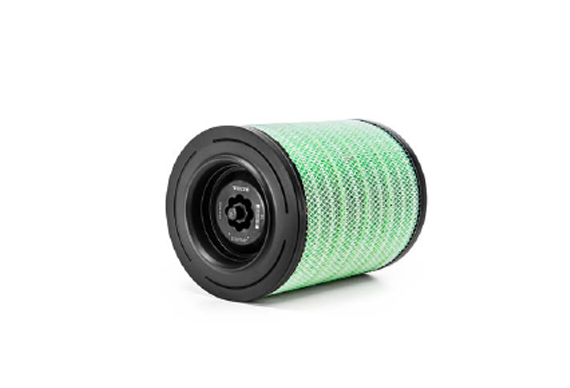 Volvo Cab Air Filters
Volvo Genuine Cab Air Filters clean the air before it enters your cabin. We supply the Outside Air Filter (or OSA Filter) and the Recirculation Filter (or REC Filter) for the Volvo FH, and we supply the OSA Filter for the Volvo FM and Volvo FH Classic. Cab air filter features include:
Special filter paper
Large paper area
Correct fit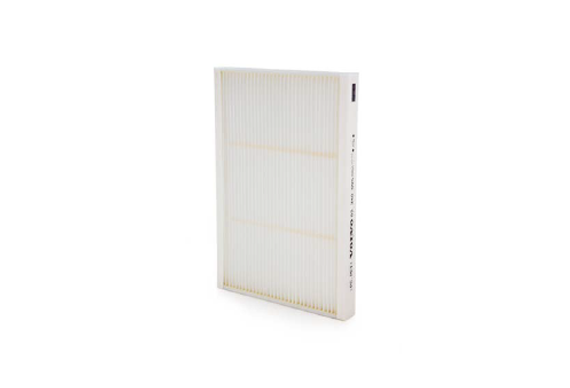 Volvo Cooling Fans
Volvo Genuine Cooling Fans drive air flow through the cooling package, working to keep the air temperature in your engine compartment at a desired level. Features:
Adjustable airflow
Optimized for Volvo cooling system
Low idle speed when fan isn't needed
Robust testing of each fan installation
Diagnostic function
Fail safe mode
Availability as a Volvo Exchange Part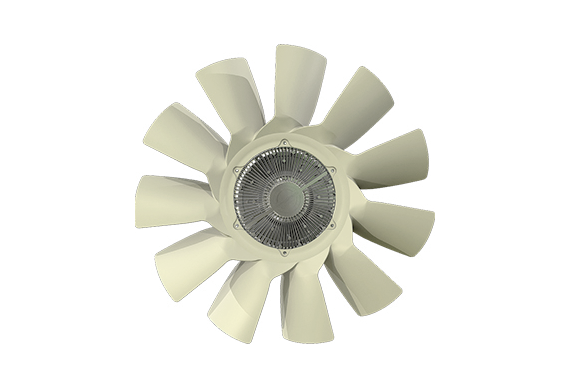 Volvo Fuel FIlters
Volvo Genuine Fuel Filters keep injectors clean from particles, ensuring your engine gets the clean fuel it needs to reach optimal performance and efficiency. The Volvo fuel filter system contains one primary filter and one secondary filter, often known as the pre-filter and the main filter. Fuel filter features include:
Flexible rubber seal
Flexible adhesive joints
Special filter paper
Large paper area
Sturdy sheet steel case
Uniform folding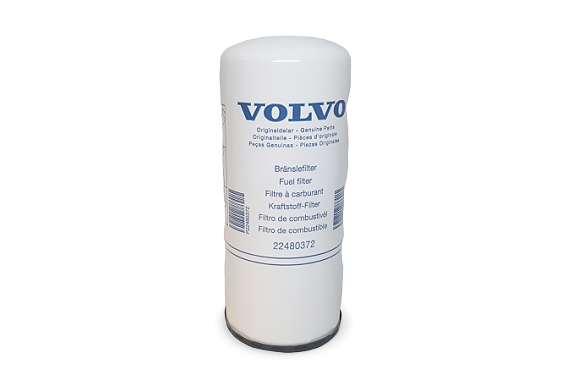 Volvo Oil Filters
Volvo Genuine Oil Filters keep engine oil clean from particles and sludge to make sure your engine reaches peak performance and has a long lifetime. The Volvo oil filter system consists of two main filters and one fine filter, commonly referred to as the by-pass filter. Oil filter features include:
Flexible rubber gasket
Flexible adhesive joints
Special filter paper
Grip structure
Sturdy sheet steel case
Uniform folding