Volvo's SuperTruck Concept Vehicle
The future of fuel efficiency
SuperTruck
In 2011, we began the SuperTruck project, a five-year challenge set before us by the U.S. Department of Energy to create a truck that improves freight efficiency by 50 percent. This is the Volvo SuperTruck.
Chassis and Aerodynamics
By re-examining every component of the truck, Volvo Trucks was able to reduce the SuperTruck's weight by over 3,200 lbs.
SuperTruck Inspired Innovations In Your Volvo Truck
Aerodynamic Enhancements
SuperTruck contributed to enhancements to the bumper, chassis and roof fairings of VNL series highway tractors beginning in model year 2016. The enhancements help reduce air turbulence around the vehicle exterior and improve airflow under the truck, around tires and the trailer gap. Reducing turbulence and disruptions in airflow from the tractor to the trailer helps improve fuel efficiency.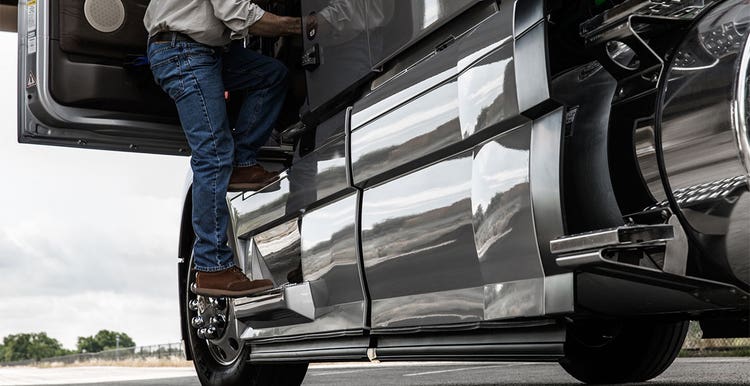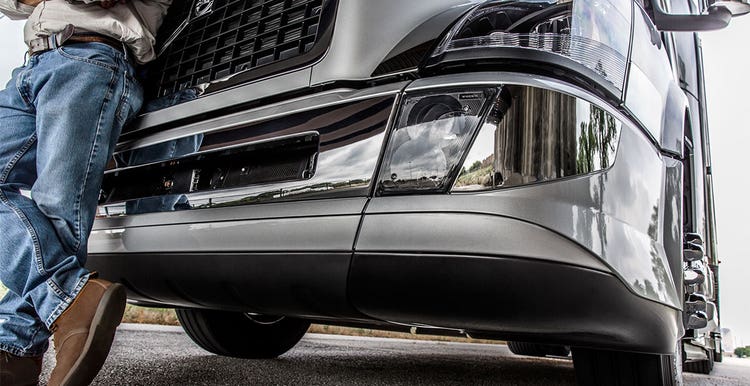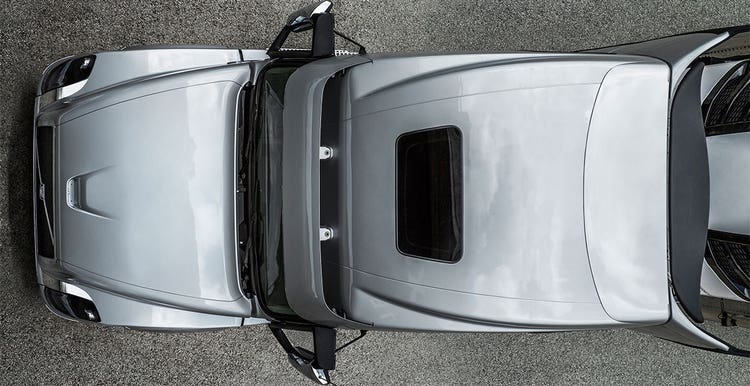 Turbo Compounding
The SuperTruck program enabled Volvo engineers to refine the mechanics and aerodynamics of the new geartrain and turbine, ensuring peak efficiency in the "sweet spot" for Volvo's integrated powertrain solution.
A new turbo compounding system was designed to recover this normally wasted energy on the 2017 Volvo D13 with Turbo Compound, helping boost fuel efficiency by up to 6.5 percent.
The patented wave piston, working in combination with Volvo's other engine enhancements, delivers improved fuel efficiency of up to 2.2 percent for the D11 and 2.5 percent for the D13.
Wave Piston
The SuperTruck program enabled extensive research of a typical combustion chamber and provided Volvo engineers the opportunity to test a new piston design. This new design added "wave" bumps on the side of the piston bowl, which allows the fuel to burn more cleanly.
Common-Rail Fuel Injection System
Through the SuperTruck program, the fuel injection system was optimized to match the new wave piston. Extensive engine testing and simulations led to an injector with enhanced flow rate, spray angle and pressure characteristics that allow the engine to operate more quietly and burn fuel more efficiently.
A proven common-rail fuel injection system was adapted to Volvo's 2017 D11 and D13 engines. It enables a higher injection pressure, which improves combustion, and allows for finer control of the injection event.
Read more about the advanced technology in Volvo's powertrain.
Developed In Cooperation With