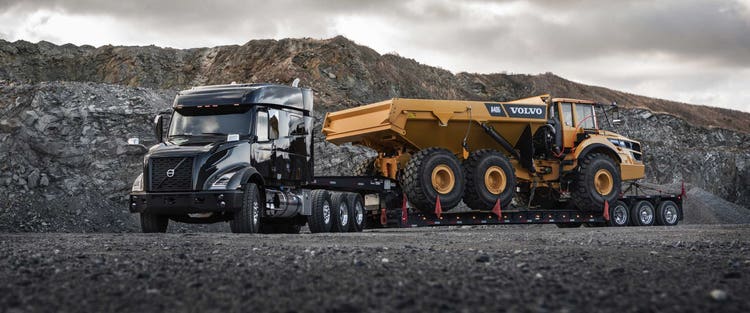 Performance
Performance and profitability meet
Heavy hauls require brute force and sharp wits. You'll need power to get the load moving and fuel efficiency to make a profit doing it. At Volvo, fuel efficiency is a vital part of our commitment to your business and the planet we all share. We believe that fuel efficiency is more than a single feature; it's a combination of customized solutions working together in perfect harmony. The result is fuel efficiency custom-built to help you cut operating costs whatever the load.
TIRES
Front axle tires sizes up to
445 mm
The VNX is engineered to handle rugged tires that must stand up to extreme loads on punishing roads and construction jobsites.
FRAMERAILS
Yield strength of
120,000 psi
VNX framerails (side members) are constructed of 760 MPA heat-treated alloy steel. Several combinations of frame rail height, thickness, and liners are available to meet a wide variety of hauling requirements.
FIFTH WHEEL
Pull capacity of
150,000 lbs. or greater
Fifth wheels on the VNX feature a load capacity of 55,000 lbs. or greater and pull capacity of 150,000 lbs. or greater, ideal for trailer applications from low-boys to b-trains and long combination vehicles.
Power to Spare
Volvo D13
Volvo's family of engines builds on a foundation of prove, mature architecture, leveraging innovative hardware to maximize efficiency. Our ultra-reliable Volvo D13 500 hp, 1850 lb-ft delivers the power and torque needed to move large payloads with ease, even on the steep grades.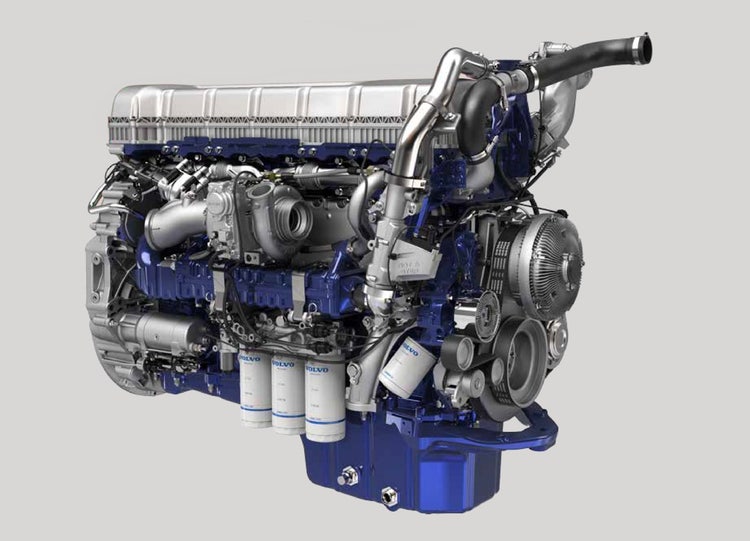 Cummins X15 Performance Series
Cummins is a valued partner in developing engines that deliver everything from better fuel economy to improved reliability and durability. The X15 Performance Series (505-605 hp, 1850-2050 lb-ft.) upholds Cummins' long tradition of innovation and dependability. It features Cummins' powerful engine brake with up to 600 bhp and the improved VGT turbocharger with an actuator that's more than four times stronger than previous versions.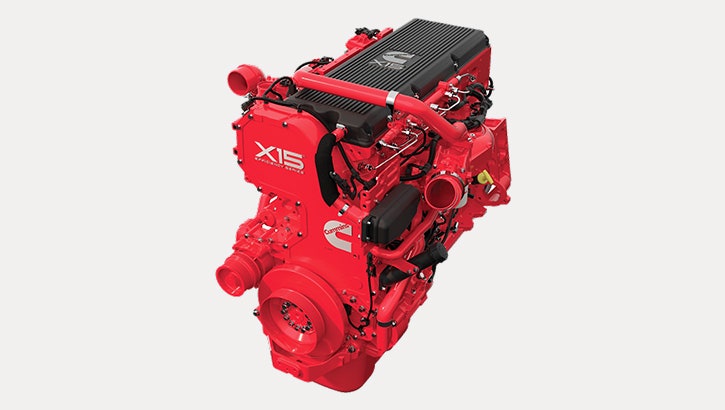 Make the shift to low-speed startability
Heavy loads often require steep-grade startability and low-speed maneuverability before they reach the highway. The I-Shift with Crawler Gears is the answer for maximum Gross Combined Weight (GCW) loads. The crawler option adds either one or two gears to the I-Shift, a low gear and ultra-low gear, for low-speed control.
Day after day, year after year.
When payloads are extreme, smooth and accurate shifts are most critical. Whether running at tare weight or maximum GCW, Volvo's I-Shift optimizes gear selection to maximize performance and minimize fuel consumption, allowing the driver to remain focused on the surroundings. I-Shift's close integration with the Volvo powertrain ensures that shifts are made smoothly, at the ideal engine speed, reducing much of the drivetrain and chassis wear typically associated with heavy-haul applications.