VNM 430
Versitility, Day and Night
Right-sized for regional hauls
The 42-inch flat-roof sleeper provides an efficient and working and resting environment. With a 36-inch wide bed, you can get the rest you need for another day on the job. During the day, you'll find the VNM 430 to be a productive workplace designed to handle the hectic pace of regional runs.
Mid-Length hood
42" Flat-Roof Sleeper
When regional runs stretch well beyond day's end, this overnight specialist delivers superb comfort and flexibility, without the expense of a long-haul sleeper.
1250-1550 lb-ft torque
325-425 horsepower
Fuel-efficient Volvo D11 and D13 engines feature a standard common rail fuel injection system that gets the most power out of every drop of fuel. Also available with a Cummins ISL G natural gas-powered engine.
Brilliantly Simple
12-speed Volvo I-Shift
The Volvo I-Shift makes drivers more productive, using intelligent electronics to continuously monitor grade, speed, weight, and engine load, shifting when necessary or holding a gear—whichever saves more fuel. So regardless of experience or training, I-Shift helps every driver become more fuel-efficient.
Our commitment to progress
Volvo Innovation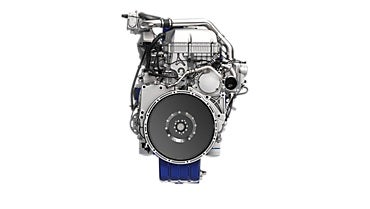 Efficiency Runs in the Family
Volvo's family of engines is built on a foundation of proven, developed architecture that leverages innovative hardware to maximize efficiency.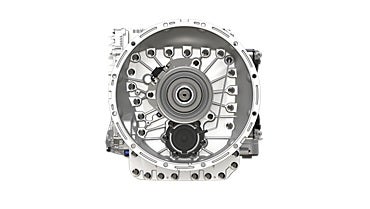 /trucks/powertrain/i-shift-transmission/
Volvo has made the industry's most advanced automatic transmission even better. The latest edition of the I-Shift includes upgraded hardware and software, greater durability and a new countershaft brake for improved performance and smoother shifting.
A community for those driving progress. Where you'll always find the latest Volvo Trucks news and great truck stories.
Volvo is Safety
Since 1927, safety has been the guiding principle for everything we build.
Choose Volvo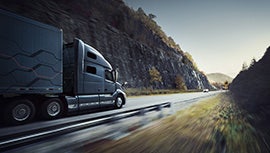 /our-difference/fuel-efficiency/
Fuel efficiency and performance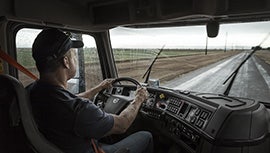 /our-difference/driver-productivity/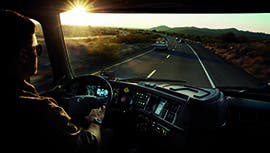 /our-difference/uptime-and-connectivity/