Parts That Keep You Moving
ALL-MAKES
ALL-MAKES
At Volvo Trucks, we have a long tradition of enhancing the value we deliver to our customers, starting with your initial purchase and continuing throughout the life of your truck. Choosing the right part for your specific vehicle and situation can save you time and money in the years to come, lowering your total cost of ownership and increasing your vehicle's value when it's time for resale.
ROAD CHOICE
As Volvo's private brand of aftermarket parts for all makes and models, Road Choice offers more than 50 product lines that deliver confidence with every purchase. Plus, every Road Choice part carries a minimum 1-year warranty to protect your uptime and bottom line.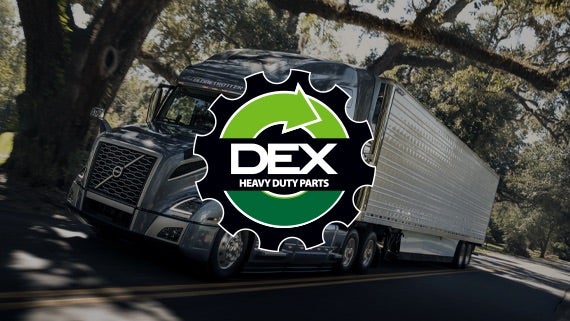 https://www.dexheavydutyparts.com
DEX HEAVY DUTY PARTS
DEX is the country's largest supplier of renovated, recycled, and surplus heavy duty and all-makes truck parts. With more than 3 million parts in stock across 30K+ different part types, you can bring new life to older trucks of all makes and models.