Volvo Trucks surprises long-haul drivers on film with chiropractic tune-ups to introduce Volvo Dynamic Steering.
Since 18-wheelers first took to the road, driving one has been a grueling job. The rugged steering required to transport heavy loads day after day requires strength and constant exertion to operate.
Or it has until Volvo Trucks introduced Volvo Dynamic Steering (VDS). Like so many of Volvo Trucks' industry-leading design and technology features, VDS was developed to make drivers' jobs easier and their careers last longer. So, when Volvo Trucks wanted to illustrate the benefits of VDS, they decided to go see some of the people that will benefit the most—drivers.
"What we hope to highlight by doing this chiropractor video is that we recognize there's an industry-wide problem," said Rick Giamportone, Volvo Trucks North America Communications Manager.
"Truck drivers experience a lot of pain and fatigue, they feel everything from the road. Estimates say 60 to 70 percent of drivers experience neck, back, or arm pain from doing their job. VDS is part of Volvo Trucks' continuing effort to make drivers more comfortable. We're the only manufacturer with it in North America and it's a game changer," Giamportone says.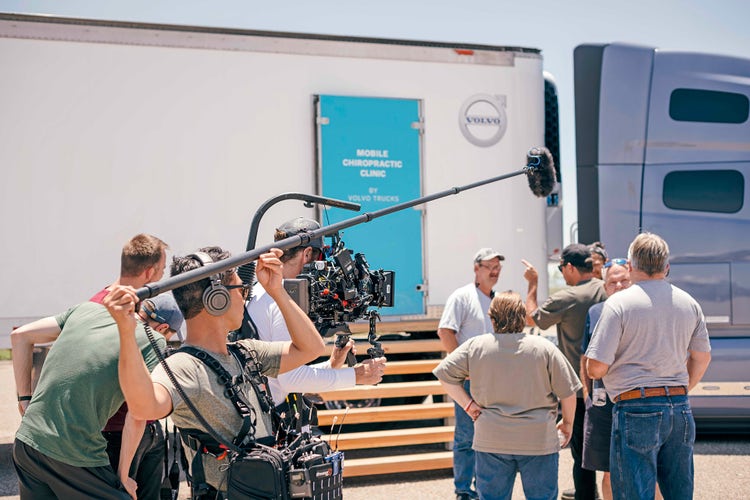 To illustrate just exactly how much drivers need assisted steering, Volvo Trucks converted a trailer to a chiropractic office and brought a chiropractor to Russell's Travel Center near Glen Rio, New Mexico. Russell's is located on a long, lonely stretch of I-40, visited by many long-haul drivers on their coast-to-coast routes.
According to Björn Engström, creative director for ad agency Forsman & Bodenfors, the motivation for the video came from interviewing drivers who admitted they felt a lot of pain in their work, but just accepted it as part of the job.
"Ultimately the goal is to talk about this thing that's not talked about in the industry," Engström says.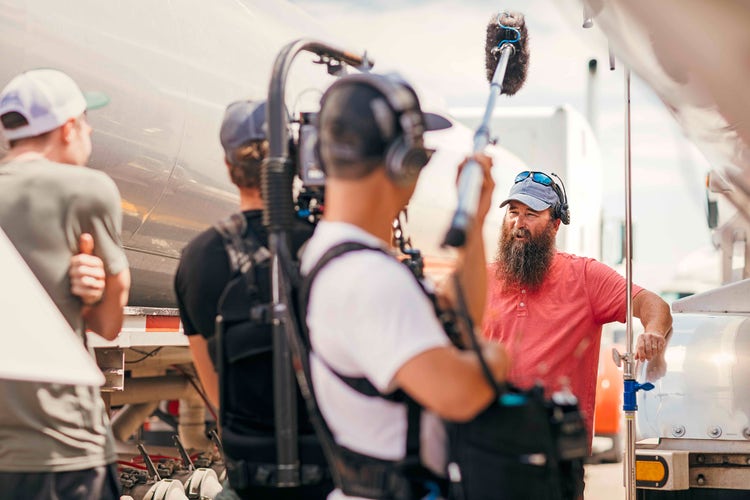 Volvo Trucks invited real truck drivers to sign up for check-ups and to talk about their physical ailments. The response was overwhelming, with dozens of drivers lining up to be seen.
"Dr. Beau" Hightower, a chiropractor and naprapathic practitioner who sees many drivers in his practice in Albuquerque, examined and treated drivers from a trailer hauled in by a Volvo VNL 760. Hightower says the drivers he treats frequently suffer from lower back stiffness, left shoulder blade pain, right shoulder pain, and headaches.
Most truck steering systems force a driver's upper arm to turn beyond its range of motion, running the humerus bone into the shoulder socket and causing impingement. Shoulder and spine issues can create referred pain, often experienced as neck pain or headaches.
Sometimes when I'm pressing on their neck, patients will say, 'Hey that's my headache! I can feel it!'" Hightower says.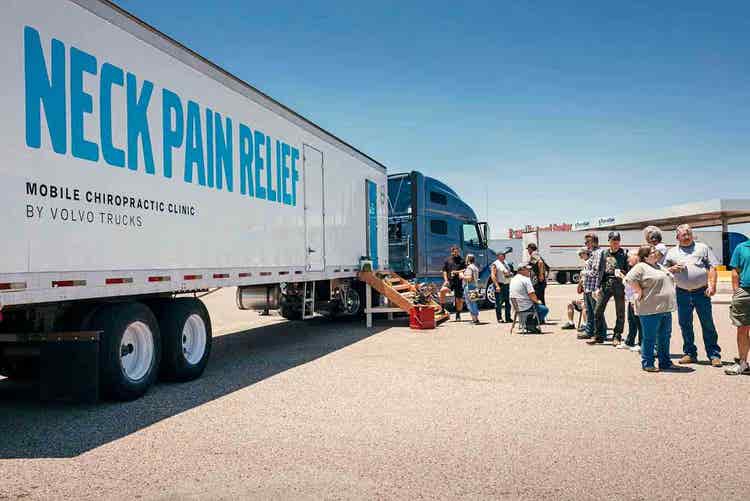 The video opens with close-ups of drivers' faces as Dr. Beau hammers their backs. The exquisite pain and relief is obvious throughout the course of the film. Drivers also talk about the ways their life is limited by pain. "My youngest grandson is three," says one. "I can't play with him the same way because I'm hurting too much." Another says that, although he loves to dance, pain keeps him from doing it.
But drivers don't talk about their discomfort at work. "We're macho guys," says driver John Drury. "We're not supposed to let each other know our aches and pains. We're supposed to take it and move on down the road."
By the end of the film, Drury, who felt too sore to dance, is boogieing in the New Mexico dusk.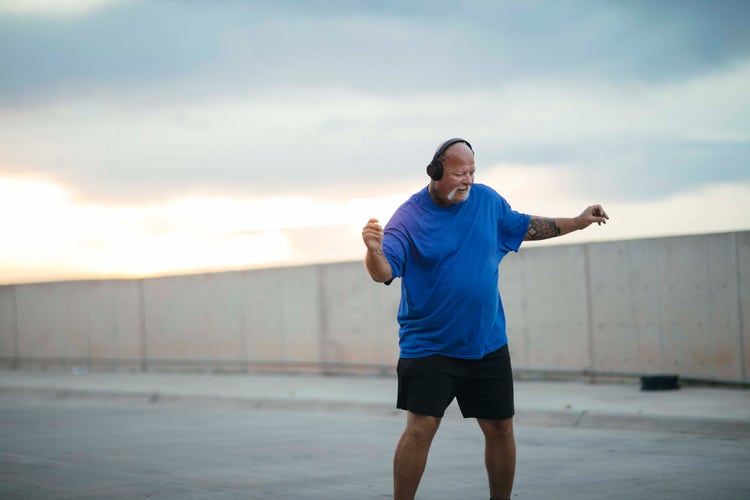 Treating truck drivers, Hightower says, is "incredibly rewarding." Hightower thinks VDS could greatly increase drivers' comfort because the system compensates for outside forces. If vibrations and stresses are not traveling up the steering column, they're not being introduced into the driver's muscular skeletal system.
As the trucking industry faces massive driver shortages, Volvo Trucks has targeted driver recruitment and retention as one of its customers' greatest pain points. The new Volvo VNL and VNR feature more ergonomic seats, a steering wheel with more tilt positions, beds with thicker mattresses, and now VDS—all efforts to make drivers more comfortable.
"We've made a concerted effort to be focused on the driver, and you can see it in the new VNL and VNR," says Giamportone. "Because of what's going on in the industry, drivers are influencers now, and they're just as important—if not more so—than the person purchasing the trucks."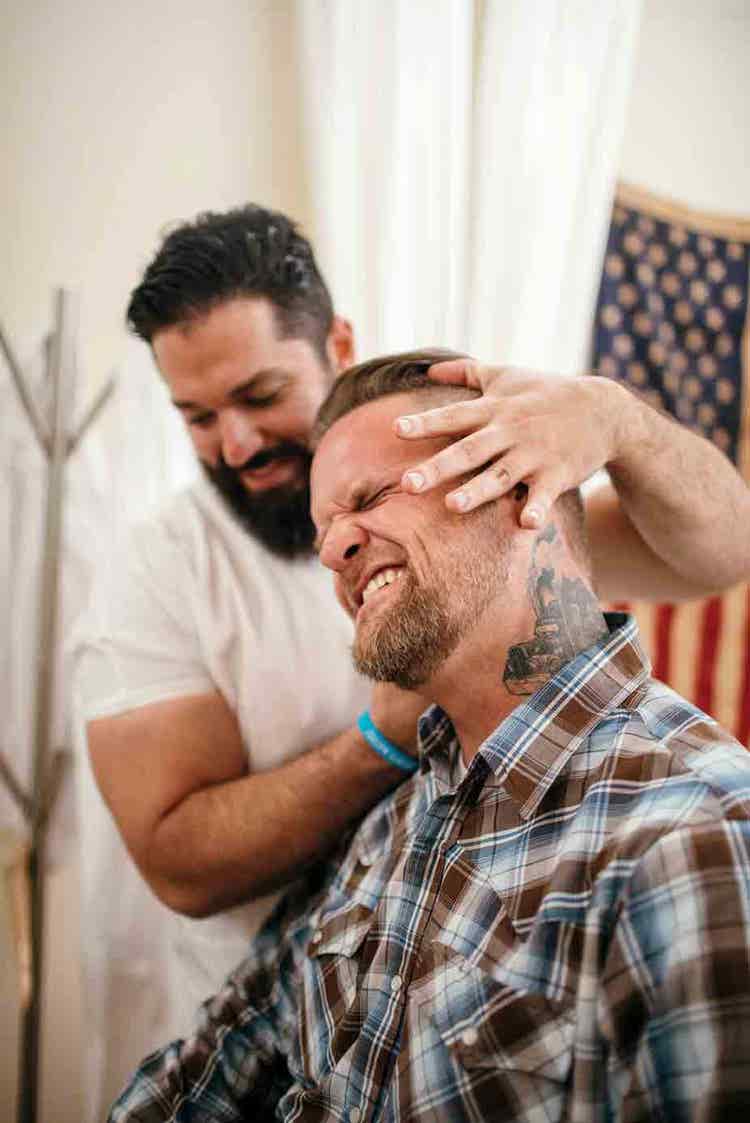 Even though they built the video around the insight that drivers were silently suffering, the filmmakers were still amazed by the response to their temporary truck-stop chiropractic office.
"It surprised us so many truckers were interested in getting treatment," Engstrom says. "It's a tough job, and they were really looking for some help. VDS can provide a long-term solution and this film can start a conversation that we hope drivers will continue."
Related Content
Driving Progress
Get the latest product information, Volvo Trucks news and updates delivered. Sign up below.
ExceedingExpectationsSignup