Bruckner's Truck & Equipment Becomes First Volvo Trucks Certified EV Dealer in Texas
Volvo Trucks North America dealer Bruckner's Truck & Equipment in Fort Worth, Texas, completed the rigorous training process to become the first Volvo Trucks Certified Electric Vehicle (EV) Dealer in the Lone Star State. As one of the largest and oldest Class 8 truck dealers in the country, Bruckner's Truck & Equipment will leverage its extensive industry experience to assist customers in the region with integrating the zero-tailpipe emission Volvo VNR Electric model into their operations to achieve their sustainability goals.
"Together with our dealership partner Brucker's Truck & Equipment, we are proud to add another key state to the roster of Volvo Trucks Certified EV Dealers," said Peter Voorhoeve, president, Volvo Trucks North America. "Texas is home to several key trucking corridors, and Bruckner's Fort Worth dealership is well positioned to service fleet operators involved in local and regional goods movement, an ideal application for the Volvo VNR Electric truck."
As a third-generation family operated business, Bruckner's has more than 30 dealership locations across seven states, each of which is a Volvo Certified Uptime Dealer. In addition, Bruckner's has 33 mobile service trucks to maximize their customers uptime. Bruckner's is working to achieve the Volvo Trucks Certified EV Dealer status at its other locations beyond Fort Worth, with eight technicians across multiple locations already having been trained to perform battery-electric truck maintenance and repairs safely and efficiently.
"Since 1932, Bruckner's has invested in our people to provide the highest level of service. This is done through continuous training and development of our team to ensure our customers receive the best service possible. We are demonstrating this approach by completing training to be a Volvo Trucks Certified EV dealership," said Scott Hall, general manager of Bruckner's Fort Worth location. "The entire Bruckner's team is committed to investing in the latest technology and equipment. We are adopting tools for up-to-date communication with our customers and becoming certified up-time centers at all locations to help fleets manage their downtime and lower maintenance costs."
Volvo Trucks designed its Volvo Trucks Certified EV Dealer program to help its dealers ensure technicians understand the proper safety procedures when servicing electric drivetrains and components. Service team are fully trained to safely perform maintenance and repairs for battery-electric trucks in operation and equipped with personal protective equipment for working with high-voltage systems.
Bruckner's Fort Worth dealership will maintain a stock of key parts and components for the VNR Electric model to minimize service times and ensure its certified technicians can help customers quickly get back on the road. In addition, heavy-duty-capable fast-chargers have been installed at the dealership to support customers.
Bruckner's sales team is prepared to consult with Texas fleets on how battery-electric trucks fit in their operation and to select the right Volvo VNR Electric configuration based on their fleet's unique transport needs. This includes evaluation of their routes to determine which are the most ideal for electromobility, what to consider when investing in charging infrastructure, and available grants and incentives to offset project costs.
To learn more about Volvo Trucks North America and the Volvo VNR Electric, visit the company website.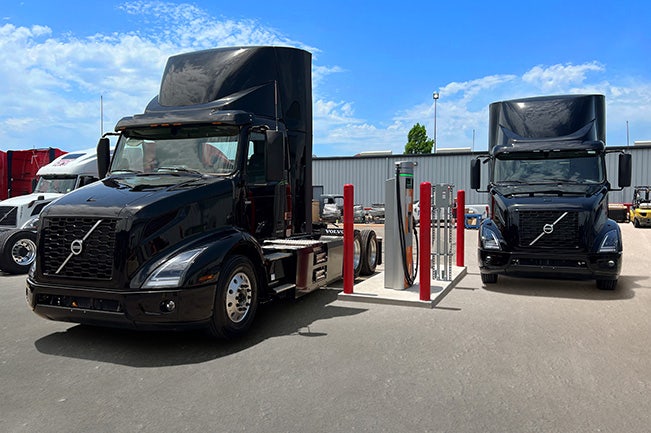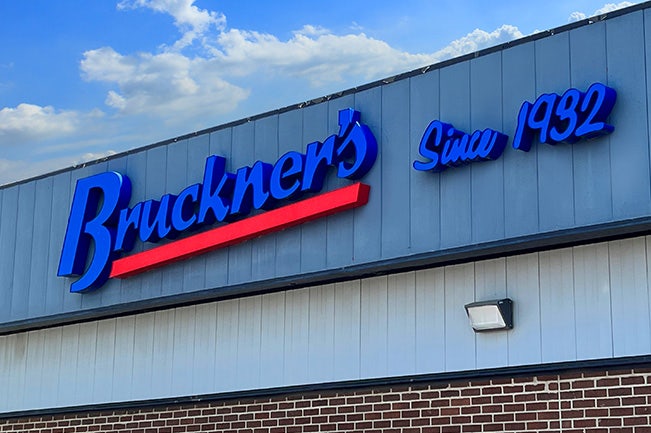 CAPTION: Volvo Trucks North America dealer Bruckner's Truck & Equipment recently become the first Volvo Trucks Certified Electric Vehicle Dealer in Texas with the certification of its Fort Worth location.