The Cash Machine: Volvo Trucks' New Communications Campaign Spotlights How Customers Can Live a Little and Save a Lot
Two years ago, Volvo Trucks introduced the first generation of its Turbo Compound engine in their Volvo VNL model range. Following on the success of that technology and the positive customer and driver feedback on fuel savings and drivability, Volvo engineers started working on the next generation, which delivers fuel savings up to 11% compared to 2015 model-year trucks. These are significant improvements, not only considering the environmental impact, but also delivering substantial fuel cost savings for fleets and owner-operators.
CAPTION: The new Volvo Trucks' Turbo Compound engine, the D13TC, is available in VNL Class 8 truck models
To highlight these benefits, Volvo Trucks has launched The Cash Machine, a communications campaign in which we meet Bob, a fictional owner-operator. Bob is experiencing significantly improved fuel economy with the new Turbo Compound engine, and is able to spend the money saved on his high-end lifestyle.

"Fleets and professional drivers in the trucking industry have important and demanding jobs and work hard every day delivering goods and services across North America," said Fredrik Klevenfeldt, director of brand and marketing communications at Volvo Trucks North America. "I think our customers deserve entertaining industry-related content in order to share a smile once in a while. This communications campaign takes a more light-hearted look at the benefits the improved Turbo Compound can deliver."

No matter where Bob stops on his route, he's given the VIP treatment, with gourmet lunches at his favorite truck stop, to high-end treatment at the barber shop and driving a gold-plated Volvo VNL. Bob has unlocked the key to financial success and embraces the adage of, "Live a little. Save a lot."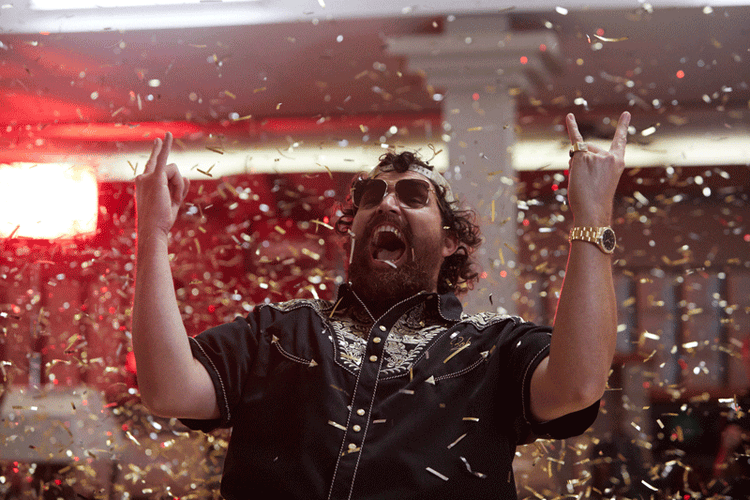 CAPTION: Owner-operator Bob celebrates his profitability due to fuel savings with Volvo Trucks' new Turbo Compound engine technology
The communications campaign launches today on Volvo Trucks North America's social media channels and a dedicated landing page has been created for the assets.

"We wanted to highlight the benefits of the new Turbo Compound engine in an unconventional and unexpected way," said Klevenfeldt. "While most customers won't likely spend their savings the way Bob does, it highlights how the new Turbo Compound can improve bottom-line earnings and financially benefit fleets, company drivers and owner-operators."

Volvo Trucks' new Turbo Compound engine, the D13TC, offers three individual drive modes, Dynamic Torque to provide the right torque at the right time, an additional 405 horsepower rating and the next generation of Volvo Trucks' patented wave piston design. These updates enable increased fuel efficiency over a wider range of loads, vehicle speeds and engine RPMs. Customers will experience new heights in fuel efficiency improvements without sacrificing performance.