Expanded Product Range Brings New Market Opportunities for Volvo Trucks in Mexico
Introduction of the new VNR series for regional haul operations and expansion of the Volvo autohauler (VAH) series gives Volvo Trucks greater segment coverage with a very strong product range. Previously, Volvo was represented in Mexico almost solely by the VNL series for long-haul.

"Expanding our product range makes Volvo Trucks even more competitive in the Mexican market," said Göran Nyberg, president of Volvo Trucks North America. "We now have innovative, leading products for regional haul, long-haul and autohauler operations."

The new VNR series is tailored for regional haul applications in urban areas, pickup and delivery, liquid tankers, dry bulk, flatbed, and other regional applications. Hallmarks of the VNR series include a 113-inch bumper-to-back-of-cab length and improved sightlines over the hood. The new Volvo VNR was designed for increased maneuverability and versatility in tight spaces and urban traffic to complement its leading 50-degree wheel cut. Details like stamped steel bumpers that protect the lights and grille make it clear that the VNR is truly a work truck. Its versitile design and outstanding maneuverability make the VNR series ideal for urban areas, and regional routes.

The VAH series allows Volvo to compete in Mexico's burgeoning auto transport industry. Available in daycab, 42-inch and 61-inch regional sleeper configurations, the VAH series has a very low overall height because of its deep-drop front axles, low-height Volvo Air Ride rear suspensions, and reduced-height cab options. The low overall height gives greater loading flexibility, allowing a car, pickup or minivan over the cab.

The VNR and VAH series are equipped with Volvo's integrated connected vehicle hardware, providing connectivity for predictive diagnostics and monitoring of critical engine, transmission and aftertreatment trouble codes through Volvo's Remote Diagnostics. Around-the-clock support of Volvo trucks is provided by the highly trained Volvo Action Service (VAS) agents at Volvo's Uptime Center.

Both the VNR and VAH series will be powered by U.S. EPA04/Euro 4 Volvo engines; however GHG17 engines will be an available option for trucks that will operate in areas where they're permissible and ultra-low-sulfur diesel and diesel exhaust fluid are available.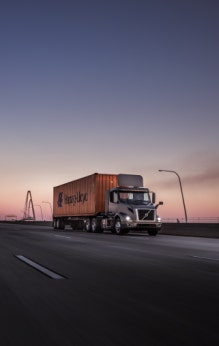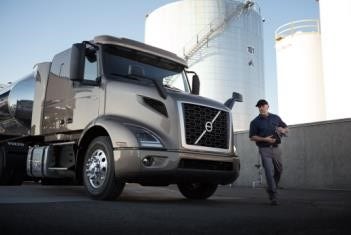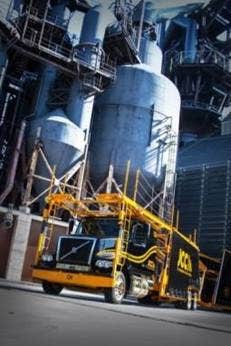 \
Introduction of the new, versatile VNR series (left and center) for regional haul and the VAH series expand Volvo Trucks' market opportunities in Mexico.