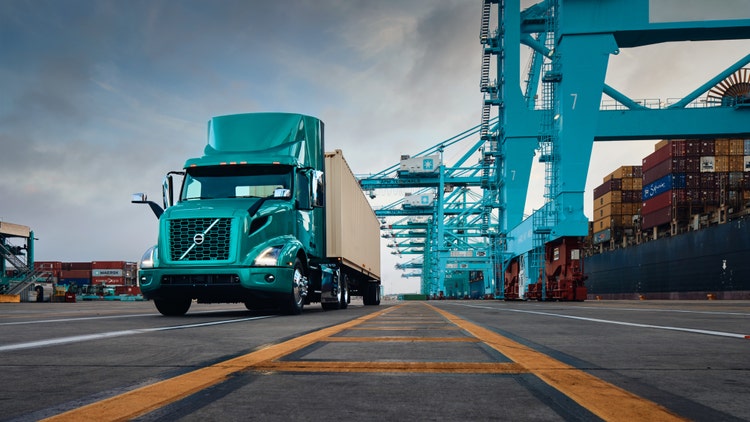 Electromobility
Volvo Trucks—your electromobility solutions partner
The future of clean, sustainable driving is now...
Integrating electric vehicles (and the infrastructure that comes with them) into your trucking business is a big step, that's why Volvo Trucks has done the extensive groundwork to make electromobility a viable, accessible option for fleet owners and managers, drivers, technicians, and anyone whose business revolves around the transportation solutions our world rely on every day.
Volvo Trucks Electromobility Ecosystem benefits at a glance
Certified EV dealer support
---
Comprehensive sales and service support at Volvo Trucks Certified EV Dealers
Comprehensive Volvo Gold Service Contract
---
Gain peace of mind with Volvo Trucks turn-key EV service solution, including maintenance, towing, unplanned repair and uptime services
Total Cost of Ownership (TCO)
---
Data-driven, personalized projections about how EV ownership can affect your business
Volvo Financial Services
---
Secure special EV financing solutions, securing financing for both vehicles and infrastructure
Electric Performance Generator (EPG)
---
Data-driven, real-world route simulation to analyze the VNR Electric operations and predictively optimize your truck configuration
Volvo Telematics Gateway
---
Full performance visibility and remote diagnostics for fleet managers
Zero emissions driving
---
Drive sustainability in next gen zero-tailpipe emission VNR Electric trucks
Charging infrastructure
---
EV charging support through vendor direct shipments, home depot solutions, and public/ private partnerships
Volvo Trucks Electromobility Ecosystem benefits at a glance
Overview
While electrically-powered transport and all of its moving pieces seem like a lot to consider, the most important elements of our electromobility ecosystem will be reassuring to anyone familiar with the Volvo Trucks name: robust process, comprehensive offerings.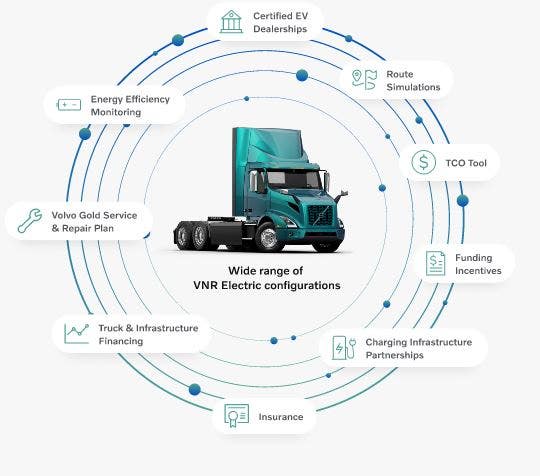 Certified EV Dealerships
Volvo Trucks Certified Electric Vehicle Dealerships represent a network of sales teams fully trained to help customers maximize the performance capabilities and benefits of the zero-tailpipe emission Volvo VNR Electric model. Dealerships also work with fleets to assess the economic visibility and environmental benefits of electric trucks, identifying funding and financing paths to offset costs.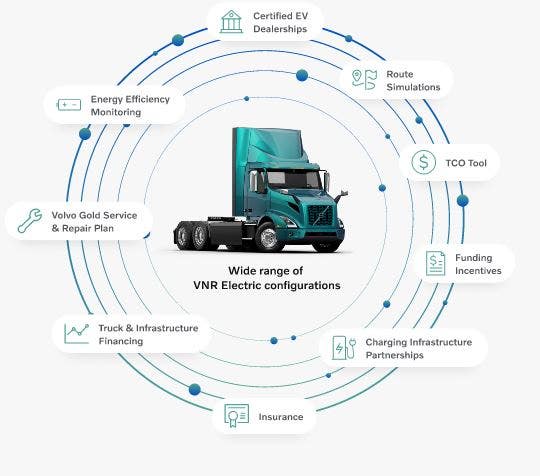 Route Simulations
Volvo Trucks Electric Performance Generator (EPG) tool simulates the terrain, ambient temperatures, and traffic patterns of real-world routes. Based on a VNR Electric's particular configuration and battery capacity, the EPG will indicate if an opportunity charge would be required, allowing fleet managers to adjust a route or plan ahead for a charging event.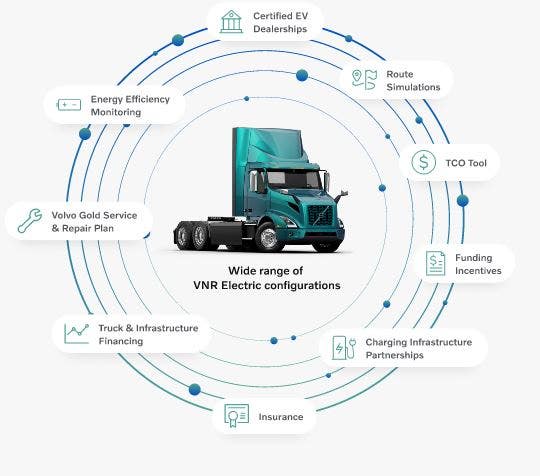 TCO Tool
The electromobility total cost of ownership (TCO) calculator is a robust data tool that enables customers to see a transparent comparison of the lifetime costs between battery-electric trucks and their diesel counterparts, helping them make fact-based decisions about the business impact of purchasing and operating zero-tailpipe emission solutions.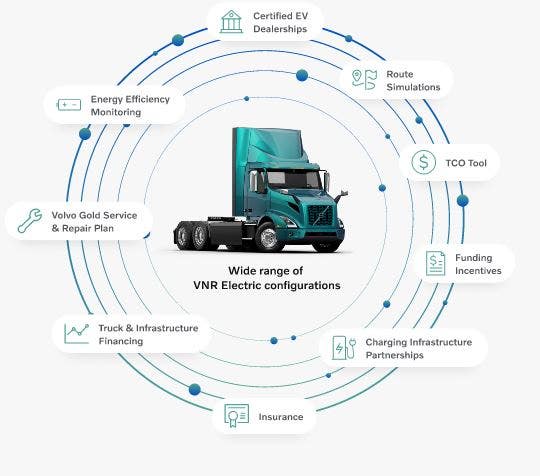 Funding Incentives
The Volvo VNR Electric is now eligible for dozens of funding and incentive programs across North America. Through point-of-sale vouchers, incentives, or rebates, these funding programs are helping make the transition to zero-emission vehicles more cost-effective for fleets of all sizes, operating across every sector.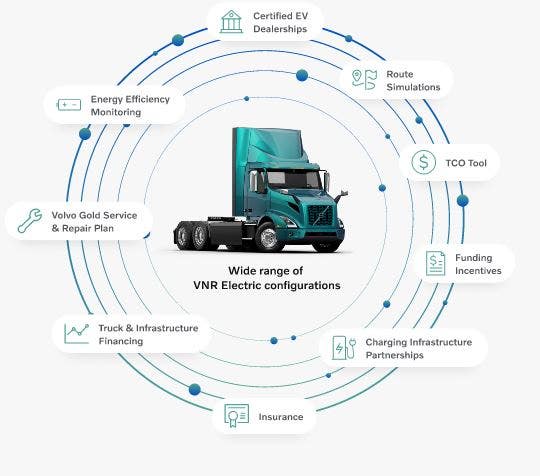 Charging Infrastructure Partnerships
Volvo Trucks has partnered with key travel center companies, including Pilot Company (Pilot, Flying J) to develop a growing network of charging centers across the U.S., allowing drivers to access a reliable, robust, publicly accessible charging solution for their VNR electric trucks.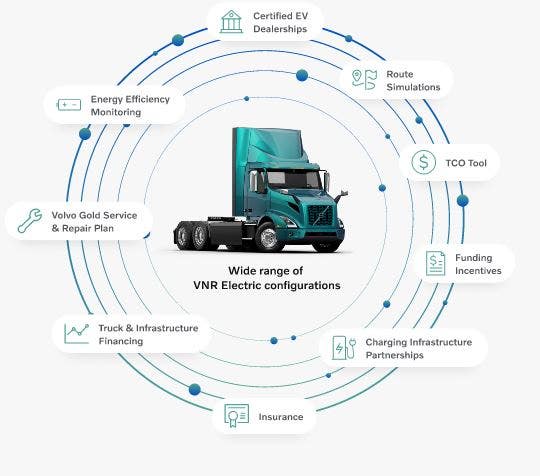 Insurance
To support customers transitioning to the electric vehicle ecosystem, Volvo Financial Services is also offering access to insurance solutions for the VNR Electric in select U.S. markets via third-party licensed agents.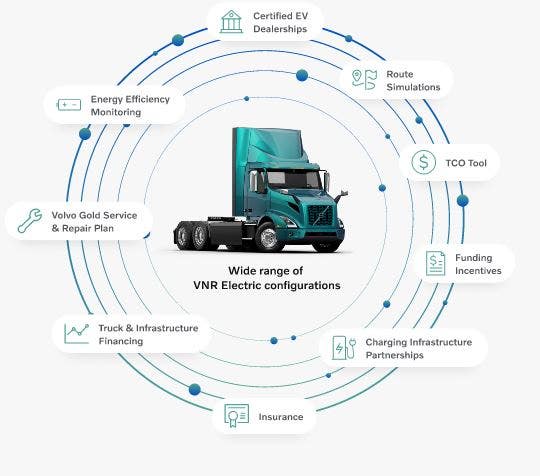 Truck and Infrastructure Financing
Volvo Trucks electric trucking solutions, including VNR electric trucks and on-site charging, are offered as a traditional sale or full-service lease, with either option packaging your vehicle with a comprehensive finance contract and Volvo Gold service contract for more predictable costs and maximum uptime.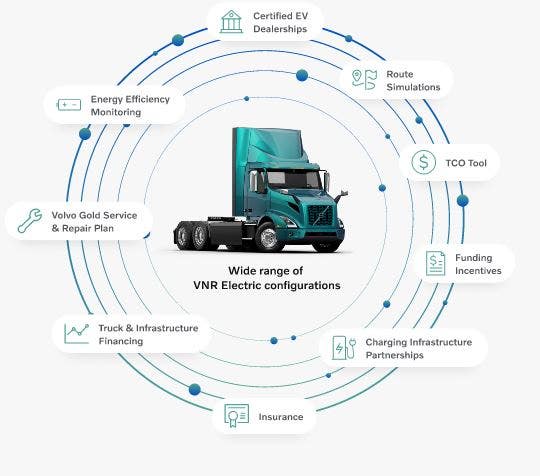 Volvo Gold Service & Repair Plan
Volvo Gold service is a turn-key comprehensive plan tailor-made to ensure customers' vehicles are operating at peak efficiency and performance, providing operational peace of mind with your electric vehicle.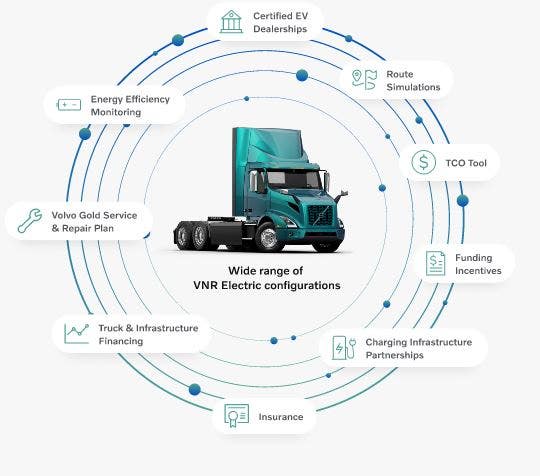 Energy Efficient Monitoring
Volvo Trucks, with partnered solutions provider gives weekly report of truck usage daily emailed to BEV customers with mileage, energy consumption and efficiency (kWh/Mi) that the customers can use to monitor the energy efficiency of the vehicle.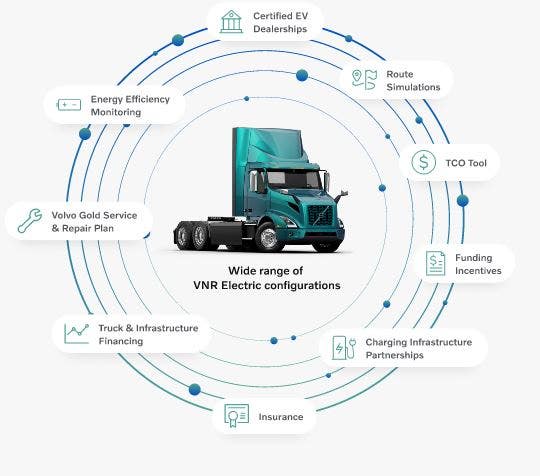 Explore our lineup of Electric trucks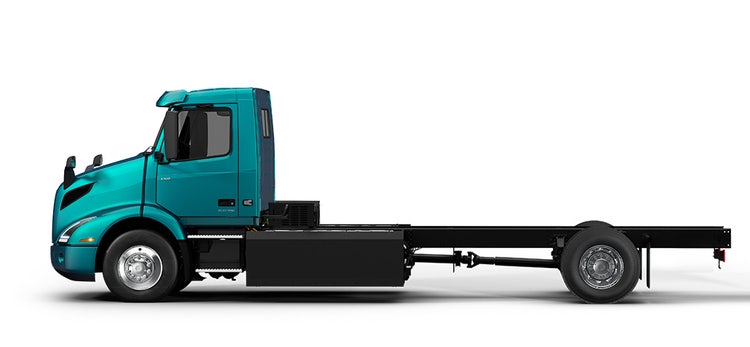 The VNR Electric straight truck is ideal for local pickup and delivery applications that commonly require a van body. With a range of up to 230 miles, this electric unit can handle demanding routes with multiple stops on a single charge.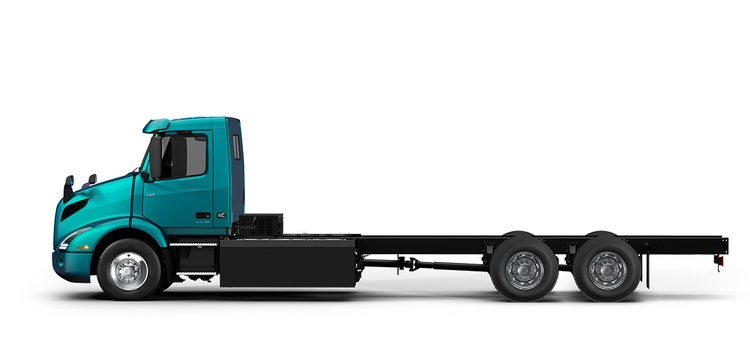 The VNR Electric 6x4 straight truck is ideal for local pickup and delivery applications that commonly require a van body. With a range of up to 190 miles, this electric unit can carry a GVW of up to 54,000 lbs.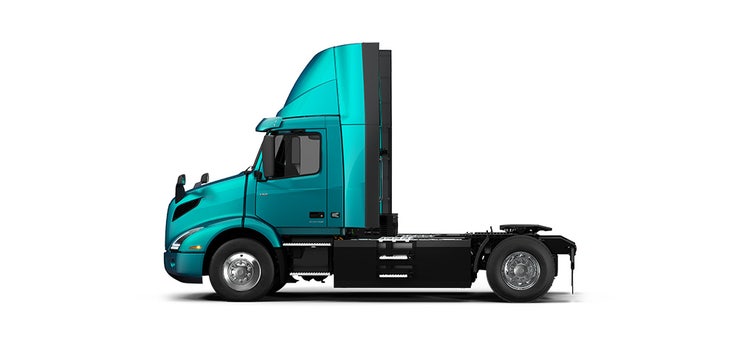 The VNR Electric 4x2 tractor is designed for local and regional delivery where maneuverability is crucial. The 4x2 offers a range of up to 175 miles and can carry a GCW of up to 66,000 lbs.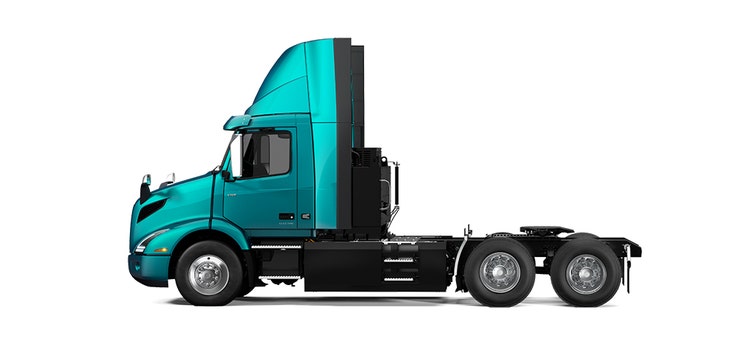 An expanded six-battery system now provides greater flexibility in hauling beyond local, urban routes. Our 6x4 offering can cover up to 275 miles on a single charge. This six-battery configuration makes electrification for a wide range of local and regional fleet operations.
Driver Reactions to the VNR Electric
Professional drivers from dependable Highway Express (DHE), NFI, and TEC Equipment shared their feedback on what it's like to drive the VNR Electric.
Advanced Clean Fleets (ACF) Rule
Learn more about the ACF Rule and fleets near-term ACF Rule compliance obligations. Volvo Trucks has compiled videos intended for ACF-compliant fleets to help them understand how the ACF Rule might impact their business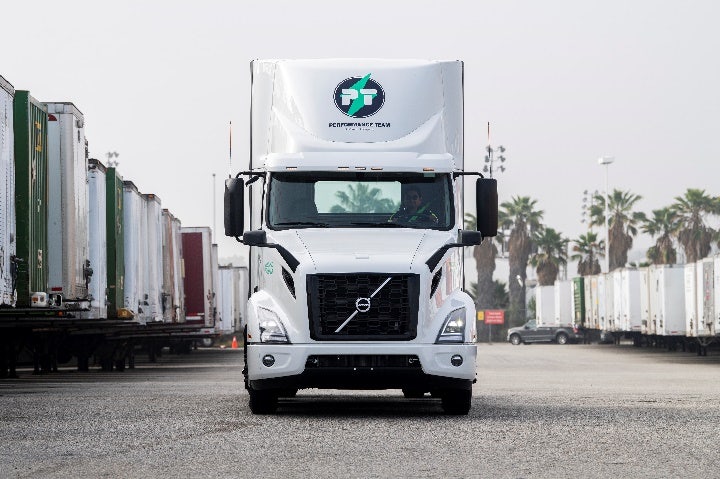 Volvo Trucks' Customer Performance Team - Largest Order of VNR Electric Models
Performance Team – A Maersk Company, a warehousing and distribution company, has placed an order for 16 Volvo VNR Electric Class 8 trucks—the largest commercial order of the North American zero-tailpipe emission model to date.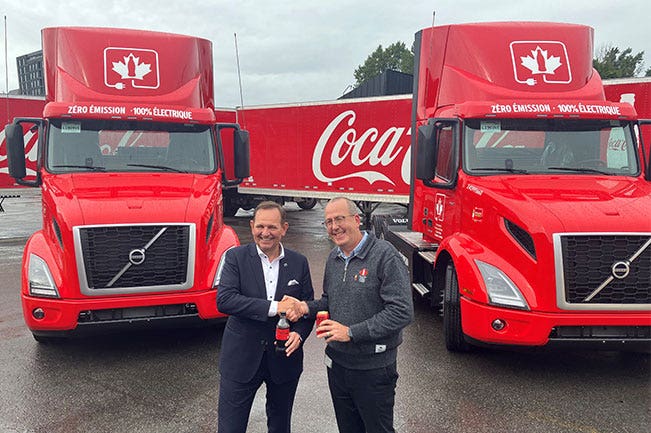 Coke Canada Bottling Debuts First Volvo VNR Electric Trucks in its Iconic 'Red Fleet'
In honour of its fifth birthday and importance of its Toward a Better Future Together environmental sustainability action plan, Volvo Trucks North America customer Coke Canada Bottling Limited (Coke Canada Bottling) unveiled its first Volvo VNR Electric trucks.
Find a dealer
Our world-class dealer network, with more than 430 locations, means your truck is never far from the top-quality care and maintenance you've come to expect